Well folks, the system is up and running. Still have some housekeeping to do with cable management and some other minor touches but this is....
BTW my
Sapphire Radeon VAPOR-X R9 280X 3GB (OC Version)
will be here by mid week. Can't wait :)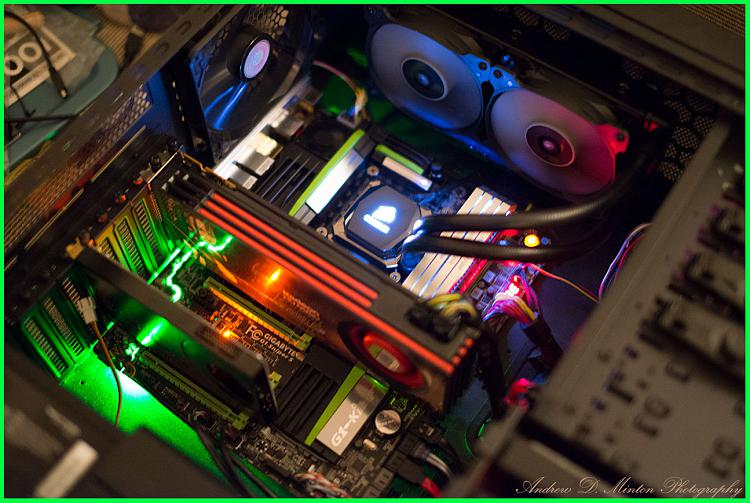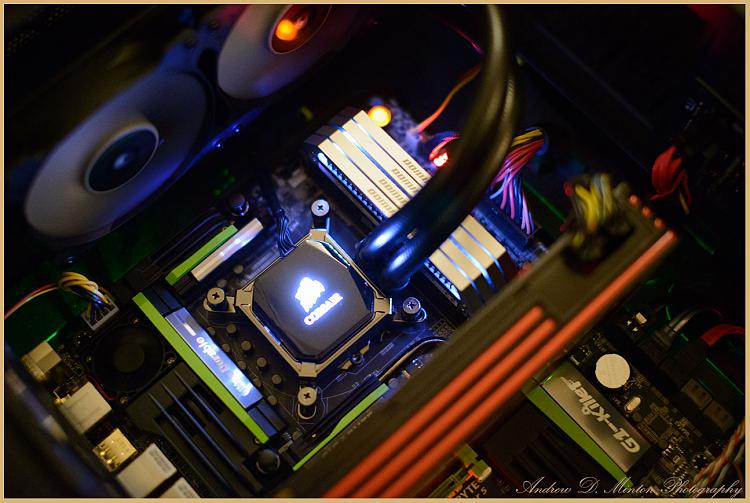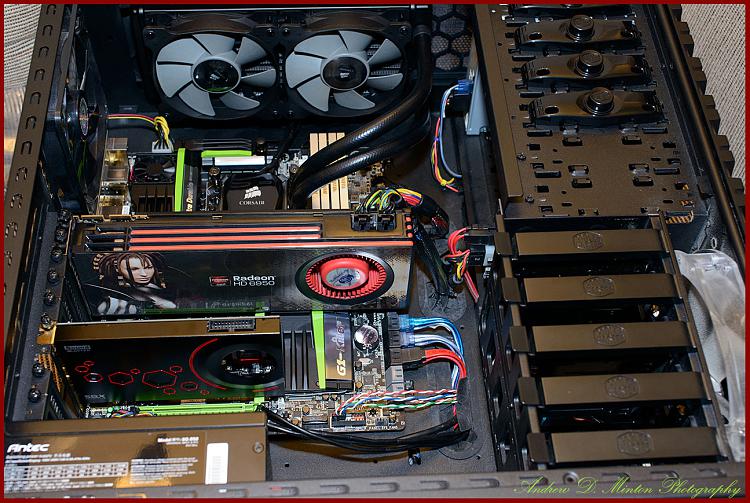 Also, if anyone plans on this board with a HAF X case be aware the back plate for the CPU cooler bracket doesn't line up like it does with some boards. This is considered an EX-ATX MB....
Gigabyte G1 Sniper 5 (Z87)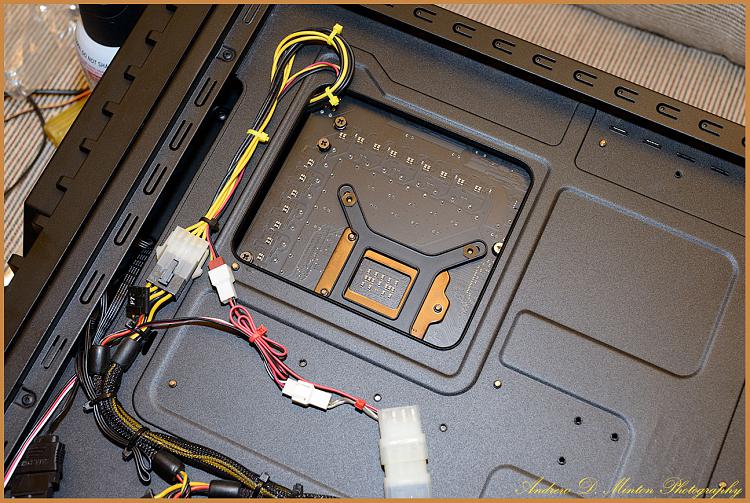 Gigabyte GA-X58A-UD5
I went with Windows 8.1 and thus far no major issues yet driver wise, even my soundcard is working. It's interesting to note that Gigabyte has 8.1 drivers for their integrated on-board card which is based on the ZXR card I have, yet there are no 8.1 drivers for the ZXR itself. That said, one of the main features of this board is its on-board soundcard, but I'm going to use my card instead since it's much better. And thus far it's working on the standard 8 drives so...
I'm not using the Corsair Link software for the cooler just yet as I'm currently using both on-board USB Headers since I can't use my USB 3.0 front headers yet. Need an adapter. Long story. Anyway one is on order.
On, yeah, the H100i's fans are loud. Ordered the
Corsair Air Series SP120 PWM Quiet Edition
. Got a pair of them from Amazon for
26.99
. They're cheaper than the Noctua's, and they're black. Trust however when I say if these aren't any better I will be going with the Noctua's. They're great fans, I just hate that brown color.
This UFEI BIOS drove me crazy at first, but I'm getting used to it, especially since switching to classic mode. I haven't used a UFEI before so it takes some getting used to

This RAM is kick-Ass!!! Four dims running at 1866 @ 1.5volts and 9-10-9-27. Man this is some good stuff.
That's it for now :)