Quote:
According to the article that was posted, Hardware reserved does NOT allow any other program or operations to take that RAM. I guess you would consider it not to be shared. So that means if I've got over 2 GB of RAM being used up, the all I'm effectively left with to run all my other programs is around the 1.74 GB.
Yes, this is basically true. For whatever reason somthing is telling your system to reserved 2gig of memory for hardware use. And that memory can't be use for anything other that what it's allocated to.... whatever that is.
Are you sure you've checked msconfig to make sure the max memory box
isn't
checked?
Just FYI - I did an experiment playing with this box and these are the results.....
Without
the
Maximum memory
box checked.....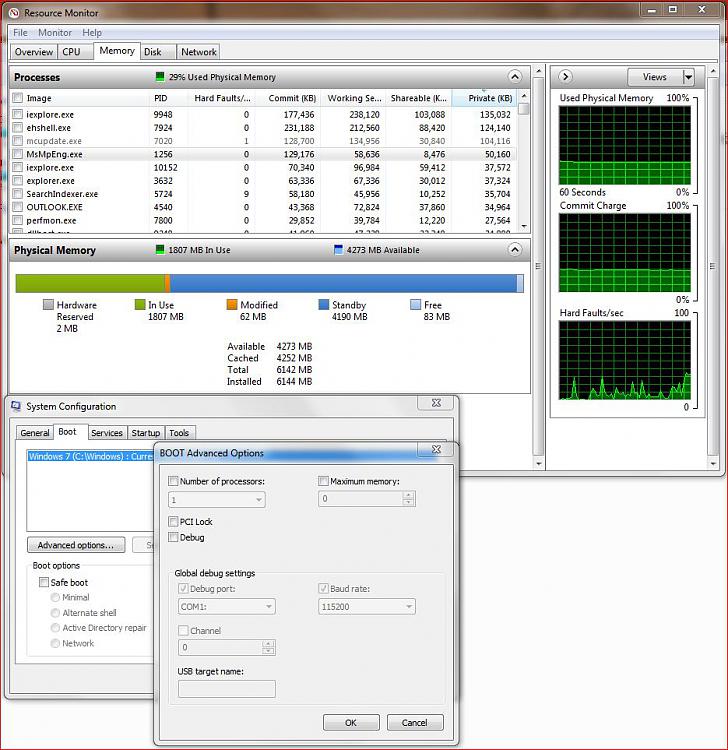 WIth
the
Maximum memory
box checked.....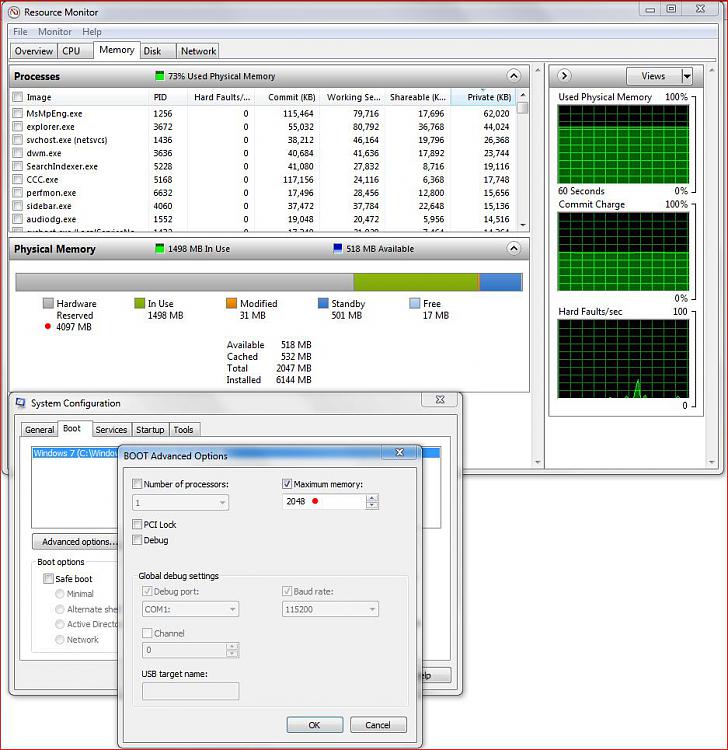 If the box is un-ticked then it's probably a BIOS or motherboard issue. In this case either a BIOS update is required, or a BIOS adjustment may be needed.
Also make sure the
Number of processors
box isn't checked either.
You might have to give HP a call and ask them what's going on. Don't let them BS you though as again, you should not have that much memory reserved.
I'm still searching for a better answer though. Will let you know.