My physical memory has been running high recently, even if I'm not doing anything. The CPU can get a little high too. As a consequence of this, my computer freezes a lot. Which of these processes can I eliminate to make my computer run better?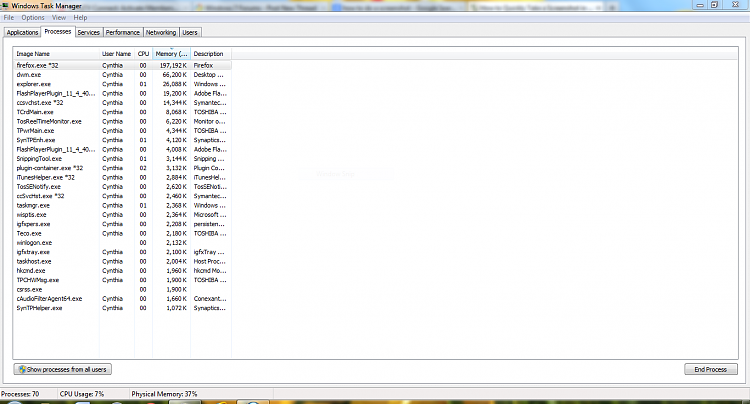 Oh, and why does it say there are eighty-something processes going, but I can only see 20 or 30?
Thank you!
BTW, the photo is a bit small, sorry, this is my first post.