I suppose I should update my score. My dinky 5.9 made a huge jump thanks to the SSD....
Original WEI (No SSD):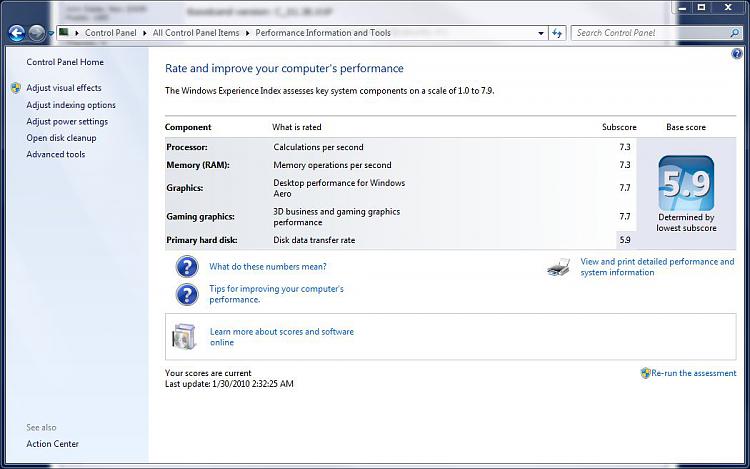 WEI with SSD first installed: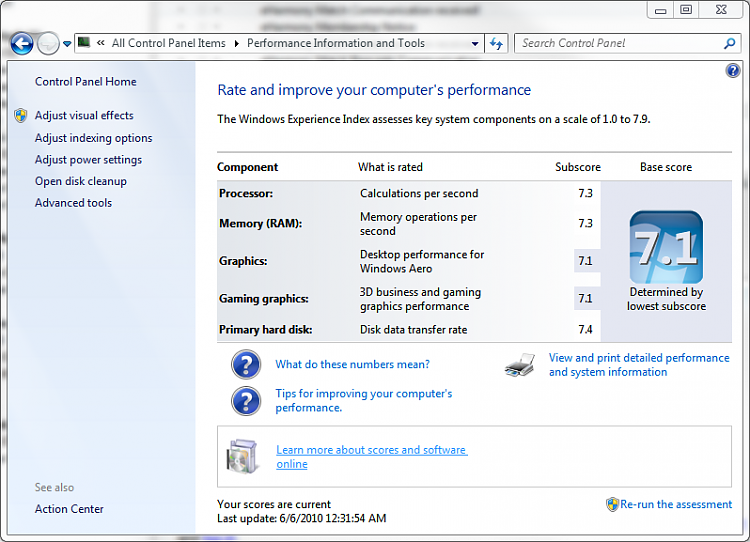 WEI after minor tweaking w/ SSD: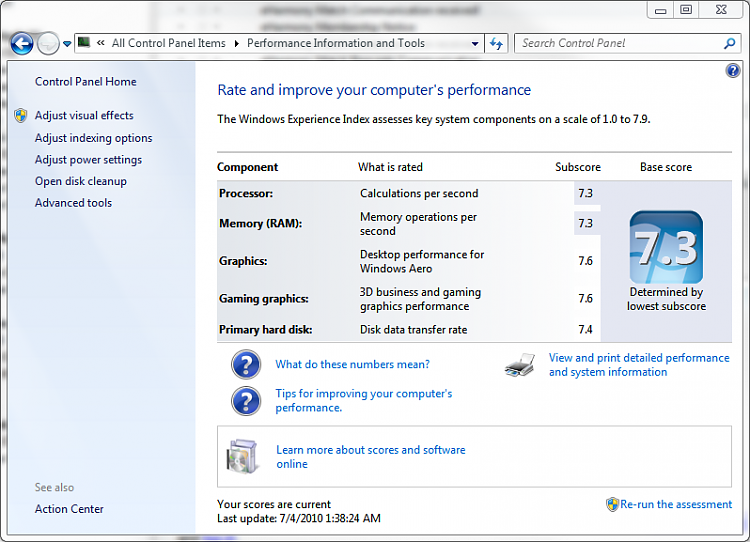 WEI current (As of right now):
Since my SSD is my OS drive, and in order to use the Intel SSD Manager software, I have to revert my SATA controller from the nVidia driver to the default Microsoft driver (thankfully, nothing else is on the controller), so it seems to take a hit. Also, with SP1, all my stats seem to have taken a hit....
Being a 4 generation old Core2Quad 6600 CPU, I'm only getting those numbers b/c of OC - if I had a new mobo and RAM (and PSU) to house my Core i7 965 EE, it would definitely be a different story....