Hi all...FINALLY....
after a day of trial and error....the OKR 7 IS FINALLY WORKING....and it creates a Lenovo_part partition. Please refer to the picture below.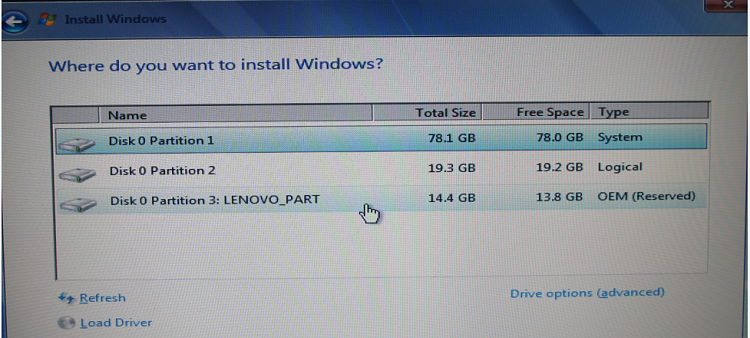 Now, just a few last questions.
What is the meaning of a logical partition? Does it mean an unallocated partition? Also, can we merge the logical partition together with the system partition? THis is because i just want to have 3x partitions in my SSD being:
- System reserved partition (MSR)
- C Drive for windows
- OEM_partition.
Thanks alot....