Hi Ratmanxx,
To get
Stereo Mix
as illustrated below, follow this guide.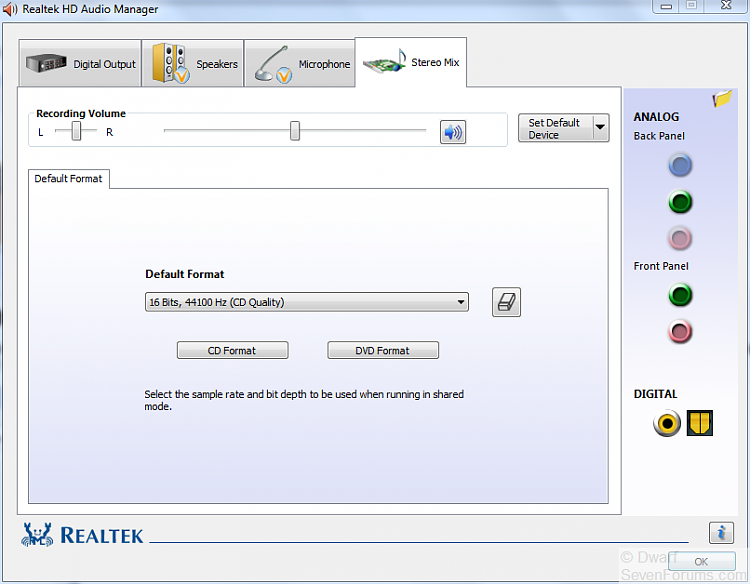 Right-click the
Realtek HD Audio Manager
icon in the notification area of the taskbar (near the clock). Click on
Audio Devices
and then click on the
Recording
tab. Alternatively, right-click on the speaker icon (found in the same location) and click on
Recording Devices
. You should see something similar to the image shown below.
Right-click on this and select both
Show Disabled Devices
and
Show Disconnected Devices
. You should then see something like this.
Right-click on
Stereo Mix
and click on
Enable
.
You might need to click on
Properties
and make any adjustments you want on the available tabs.