The brower is Opera. I didn't notice the image in Desktop Backgrounds < Personalize because it is an icon and not a thumbnail. Why is it an icon? When I open the image from Pictures, I get:
Quote:
Windows Photo Viewer can't open this picture because either Photo Viewer doesn't support this file format, or you don't have the latest updates to Photo Viewer.
You should do what koolkat77 said to do in post #2 and use the Save image then you will get a Save as window and make sure it is saving it as a .jpg and put it in a folder in a known location, I have mine in a wallpaper folder in my documents.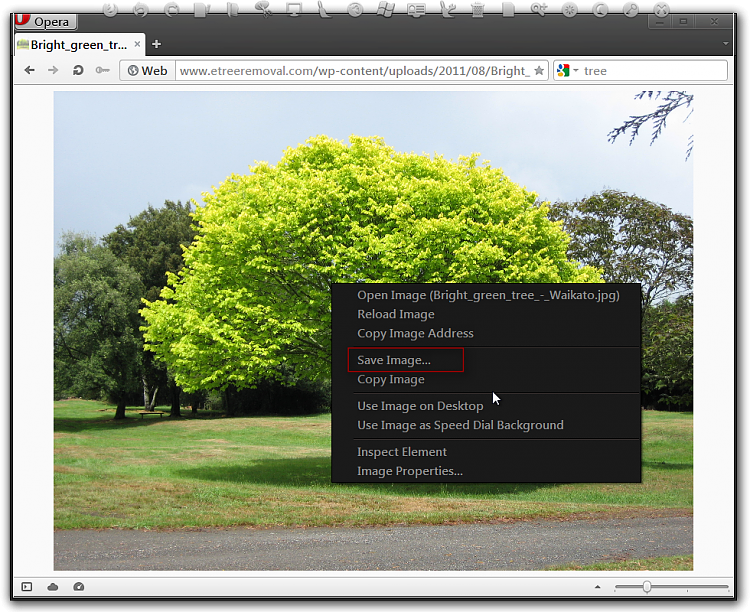 When you use the Use Image on Desktop in Opera it does not save it as a .jpg it saves it as a .bmp and corruptes it's and Opera also saved it in my C:\Users\Jerry\Pictures folder. That is why you did not see it in the photo viewer because Opera saved it as a .bmp and corrupted it.
After you have saved all the pictures in the same folder in that known location, once you are in Personalization go to Desktop Wallpapers click on the Browse button and navigate using the little arrow buttons and drill down to the known folder location where you saved all the pictures and then click OK.
Jerry