I had a similar problem a while back, when i had nVidia Ge Force 7900 GS. My problem was manifested as discolored or single color triangles and stretched or
missing textures in games, it looked like this for example :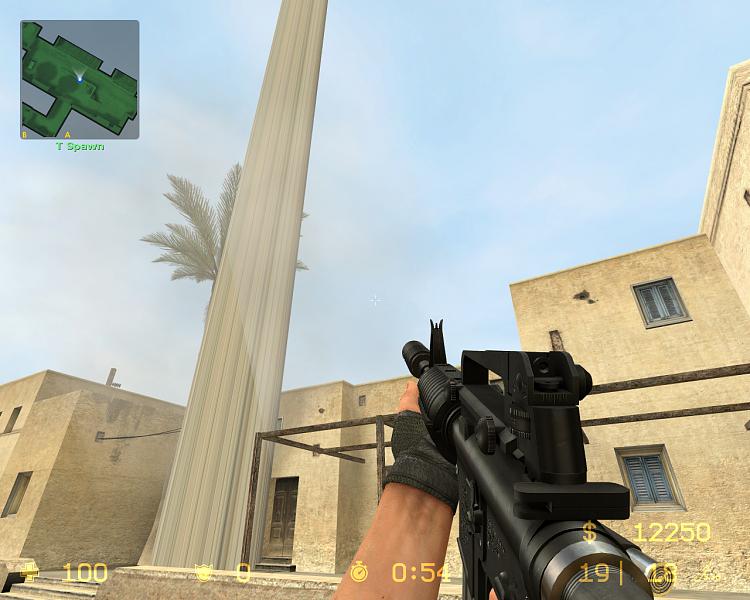 The problem was that my card was overheating due to dust buildup on the cooler of the card, so i got it cleaned and checked and it didn't exhibit those problems any more.
So I think your mate's graphics card is either overheating or dieing, tell him to clean the dust off of the card's cooler, and test it some more to see if it is still making these kinds of artifacts.