Hi Bek, welcome to the Seven Forums.
No need to panic. Open
Screen Resolution
by right clicking an empty spot on desktop and choosing
Screen Resolution
from context menu.
Now you can drag and drop those display icons as you like and click
Apply
. Notice that mouse moves then exactly as you put those displays: If you put display 1 under the display 2, you have to move mouse over the top of the display 1 to get pointer to the display 2. If you put those display icons as in attached image 3, the mouse pointer gets from display 1 to display 2 only from the upper right corner.
Practice makes a master, so try moving those display icons in different order, click Apply and see how the pointer reacts.
Kari
Image 1: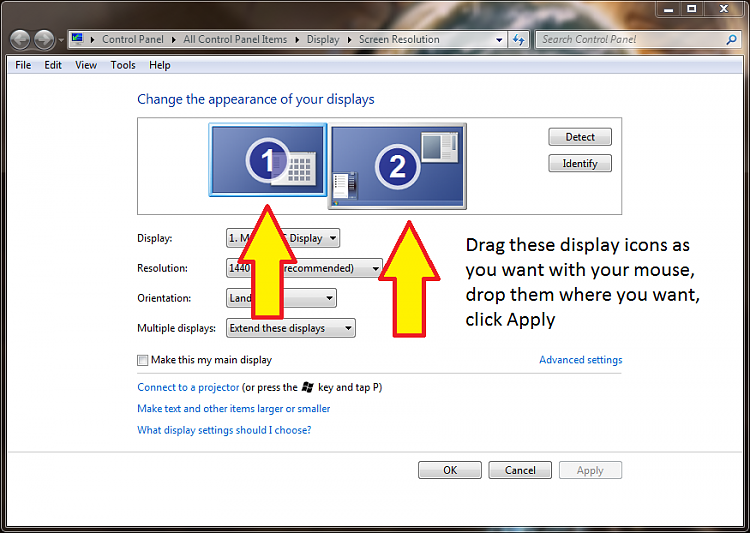 Image2: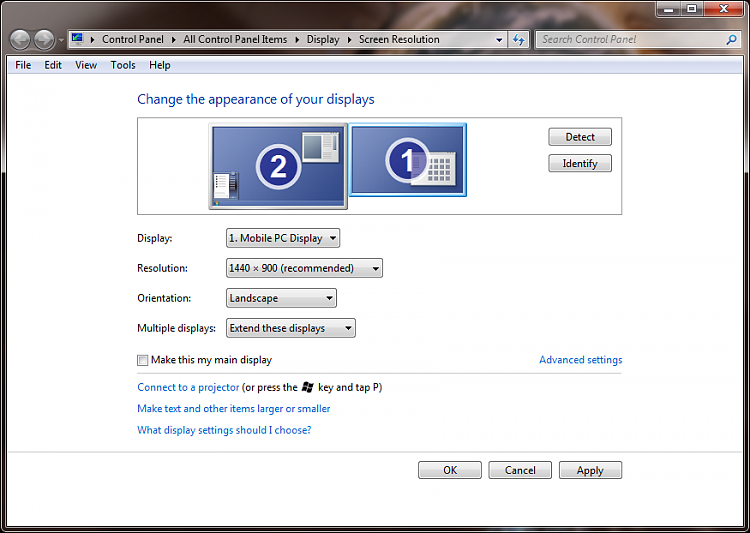 Image 3: