The location for Explorer Crash Dumps after running through those steps is:
C:\LocalDumps
The folder looks like this: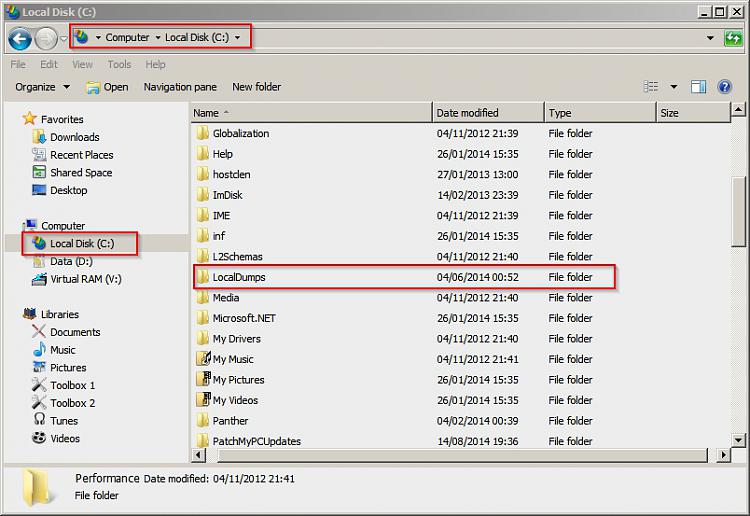 If you're not seeing dumps I have a couple of questions. What do you do when you get the Explorer Not Responding message? Do you attempt to restart Explorer - or something else?
Would you also check the following?
Start> right-click "My Computer" (or "Computer")
Choose "Properties"
Choose "Advanced system settings"
Find the "Advanced" tab and then click the "Startup and recovery" tab Settings.
Tick "Write an event to the system log" under "System failure"
Under "Write debugging information" choose "Kernel Memory dump" and click "Okay"
If choosing "Kernel Memory Dump" gives you an error message choose "Small Memory Dump" instead.
Another reboot is needed after that I'm afraid!
Try crashing Explorer again and look for dumps. If they're still not present i have other suggestions.