Recently my i3 rig's ram malfunctioned so im on an old dual core till i get it replaced. Specs are:
Amd Athlon X2 64 4400+ Dual core @2.2Ghz
Asus A8n something motherboard.
512MB ram (i know its low but i only browse net and watch videos on it so its ok)
Now the problem is,that only 1 core is being utilized or detected for that matter and it gets EXTREMELY slow if i try to multi task the slightest. Since only 1 core is being used,the CPU usage is 100% always.
What i SHOULD get in CPUz: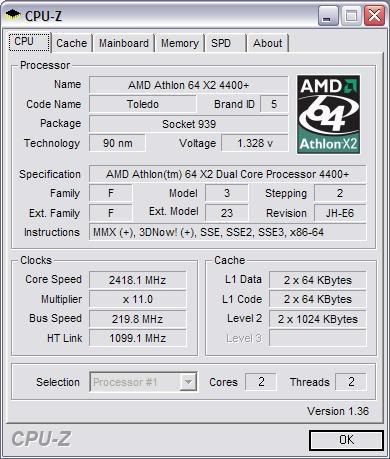 But what i actually get:
Need to know how i can fix this so i can freaking change tabs or even type without it getting hanged.