OK, if the HP Tool is unable to format, your HDD is most probably a goner.
We shall make another attempt to format it with Windows Disk Management.
Right click on where it says RAW and click on Format.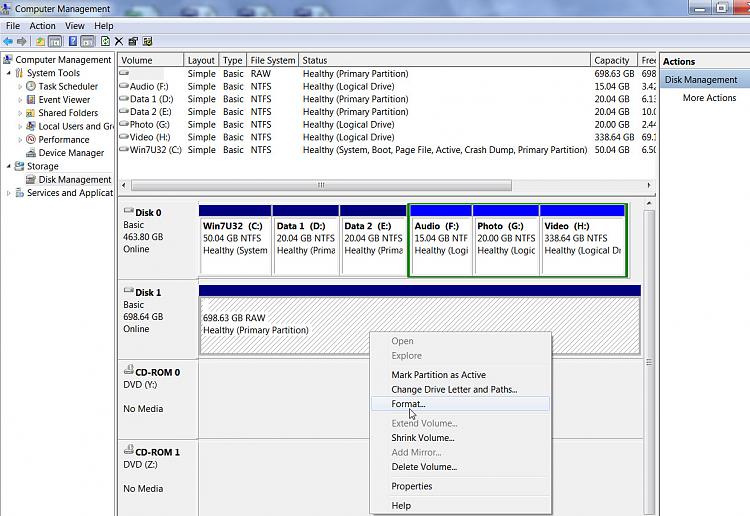 If you still cannot format the drive, you have to check your drive with Seagate Seatools for Windows.
SeaTools for Windows | Seagate
Run the Short Test and if it fails, the Long Test. If it cannot repair the drive as a last ditch attempt try to write zeros (equivalent of LLF Tool and Diskpart Clean all) with it and then try to format it. (Make sure that you select the correct drive)
If all these fail, RMA and get a replacement if your HDD is still under warranty.
If not, you can take out the HDD, hook it up as a second drive and see whether you can access and format it. ( Sometimes, it may only be the interface card inside the enclosure that could have failed and the HDD itself may be OK.)
One thing I had missed: Did you try the external HDD with another USB cable? Try it if you hadn't.