hmmm.....whether RAID or LAID (just for rhyme), I am of the opinion that either Partition Recovery Wizard or TestDisk should be able to write the lost/corrupted Partition Table if that is what has turned it RAW. I would however like to take other experts' opinion - like Golden and Laybackbear as we proceed and come to that stage.
And so let us get started. Download install and run MiniTools Partition Wizard Free Edition 9.0 30.49 MB
Free download Magic Partition Manager Software, partition magic alternative, free partition magic, partition magic Windows 7 and server partition software - Partition Wizard Online
Post a screenshot showing ypur RAID drive. ( Please remove all other USB storage devices, We don't want to be confused.:))
Sample: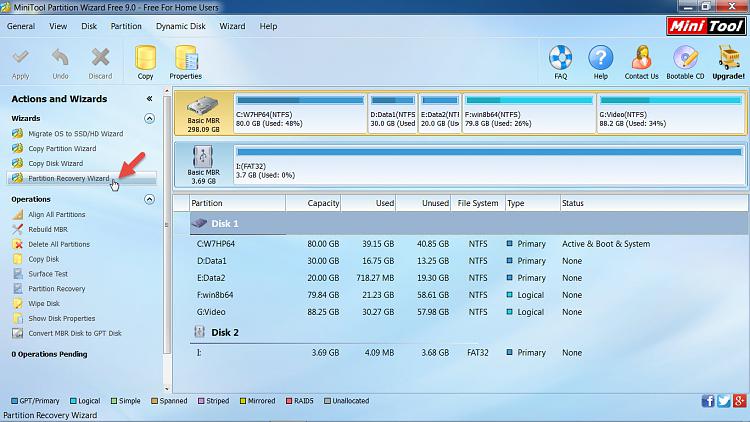 Next click on Partition Recovery Wizard on the left Pane > Next > Select your RAID disk > Next > Full Disk > Next > Quick Scan > Next. Allow Quick Scan to complete and
post the resulting screen
showing the partitions at the end. Hilight the main partition/volume and double click on the highlighted partition. Does it show all your files? Yes/No
Once you have snapped it,
click on Cancel and close the Partition Wizard.
This is the stage where I will require a second opinion whether we should proceed further since it is a RAID drive. ( We can rerun Partition Recovery Wizard again if necessary. Please do not jump the instructions and do things on your own.) Please do not do anything in haste and wait for further instructions after consultation.