Hi Richard
This sounds similar to an issue I had. I had this Unidentified Network appearing on Startup and it prevented Internet Access for my PC on the Home Network until I got rid of it.
It took a while to find, but my issue was down to Apple's Bonjour Service, installed by Apple programs such as iTunes or Quicktime.
You should type admin into Windows 7's Start Menu "Search programs and files" box. You should see Administrative Tools highlighted somewhere near the top. Double click it:
Double click on Services to open the Services list:
You're looking for a Service called Bonjour. If you can't find it under that name it is likely to be the unidentified ID_String service as in my screenshot near the top of the list: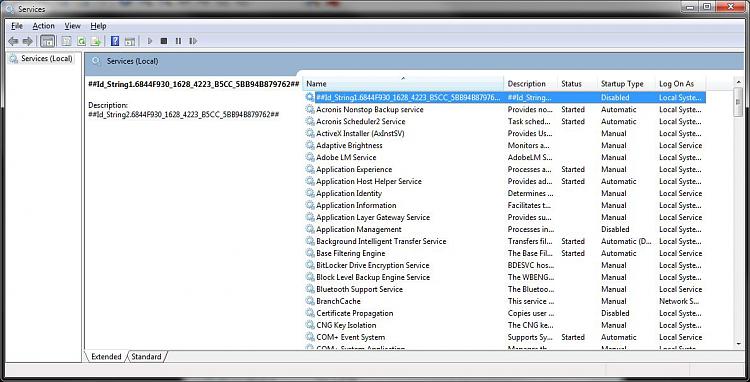 Double click the entry to open the box. On the General tab select the drop down arrow and set the Service to Disabled. If you later find you need the Service running for a program (I didn't) you can set the Automatic (Delayed Start) option instead, as that is also supposed to work.
Apply and OK out of the box and then reboot your PC to see if it solves the problem. You'll know it's the right service as the Path to executable line should read "C:\Program Files (x86)\Bonjour\mDNSResponder.exe" or "C:\Program Files\Bonjour\mDNSResponder.exe" if you're using Windows 7 32bit version.
Hope this helps