.......and therefore it will be wiser for anyone with GPT drives to save all the important sectors using Bootice so that one can restore the drive to the original condition in case partition related problems arise making the drive inaccessible.
The screenshot below shows a GPT drive with three partitions.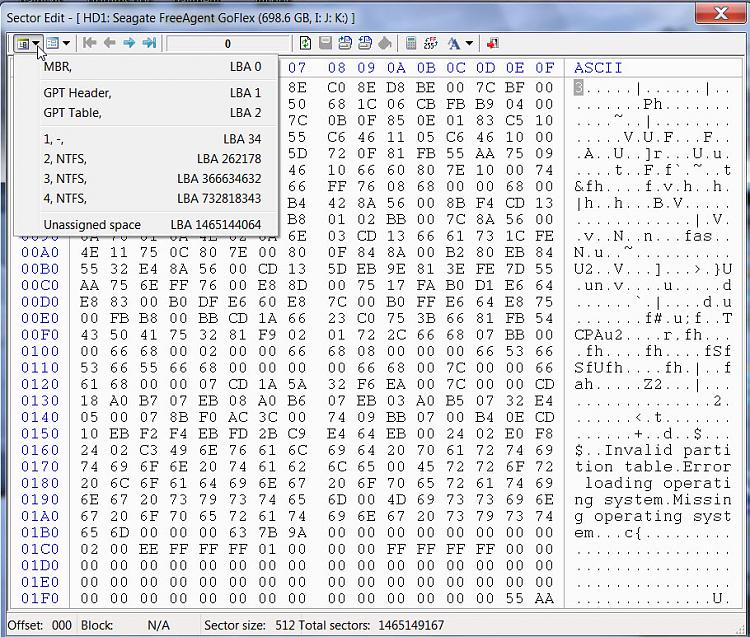 In this case as an example, I would save LBA0(sector 0), LBA1, LBA2, LBA34, and then the three NTFS volume boot records LBA 262178, LBA 366634632 and LBA 732818343.
During the restoration process I would start with restoring the backups that are supposed to exist in the last sector (LBA n) and LBA n-32. These might have gotten corrupted and need to be restored first.
So I would restore the last sector n with the GPT header - saved LBA1, and then sector n-32 with the GPT Table - saved LBA2.
EDIT: The following figure shows the partition structure of a GPT drive.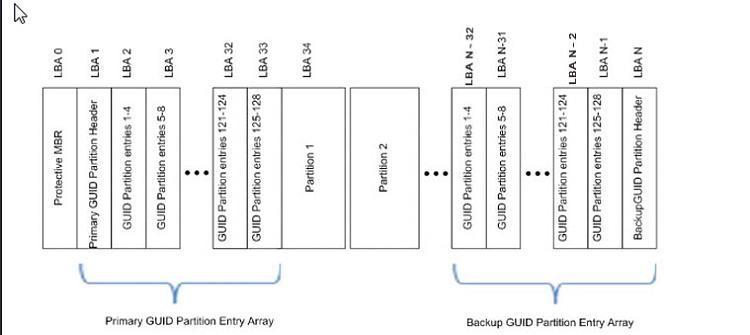 That should give an idea what all sectors one should backup and save. That would depend upon the number of GPT partitions one has. While restoring the saved sectors to the backup area in the drive the following progression should be maintained.
LBA n (the last sector) with saved LBA 1 and then on LBA n-32 with saved LBA 2, LBA n-31 with saved LBA 3, LBA n-30 with saved LBA4 .......... upto LBA n-1 with saved LBA 33
Then LBA 0, 1, 2,.......to 34 and other VBRs with the respective saves.
In most cases, one should be back in business and be able to access the drives as before without the necessity of trying any data recovery software the efficacy of which in dealing with GPT drives, in my view, is uncertain as on date.
On how to save and restore the sectors using Bootice,
Lost partitions!
Update: Amplified in post#29 to be read in conjunction with.