First,download and run
Ext2Read
. Then you'll see the main screen.
After clicking on this icon
you'll see folders and files. They are on your ext2,ext3 or ext4 partition.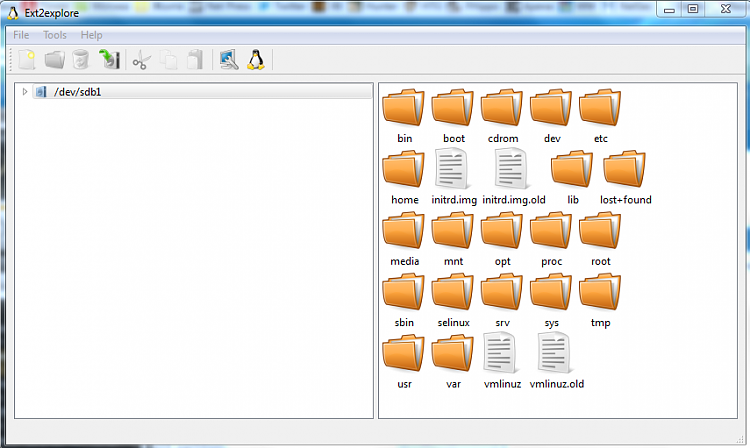 Navigation in this program is same as in Windows Explorer. So you can simply navigate to folder/file that you need to copy to your partition.
For example on my ext3 partition I have installed Linux(Ubuntu) and I need some pictures to copy. Just navigate there,and right click on files/folders and click
Save
.
As you can see,you can also see the file/folder properties.
After clicking Save you'll see this Save As window.
Just select the location that you want to save and click Save. Then the file/folder will be in that location. :)