And if you want to change the settings on that update tab, you will need to start the CPL applet with elevated privileges.
"C:\Program Files (x86)\Java\jre7\bin\javacpl.exe"
I had been meaning to test a couple of updaters:
FileHippo's updater does not handle this well. If either the 32bit or the 64bit java program is up to date, FileHippo app is happy.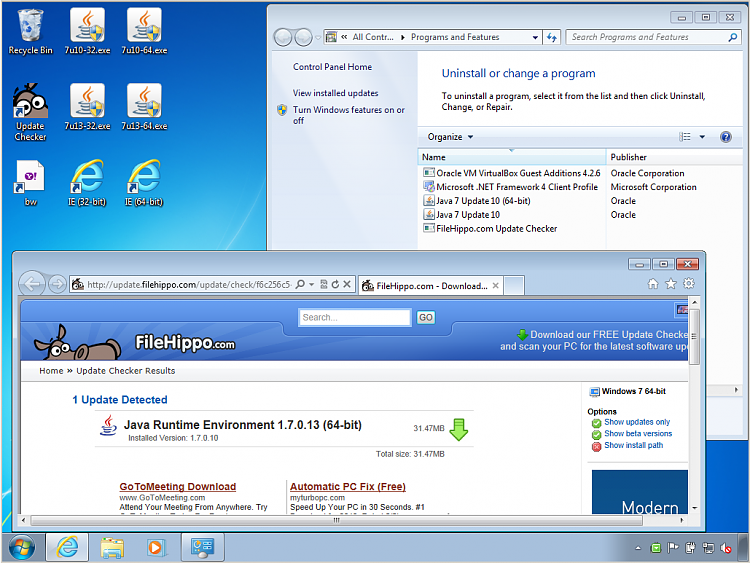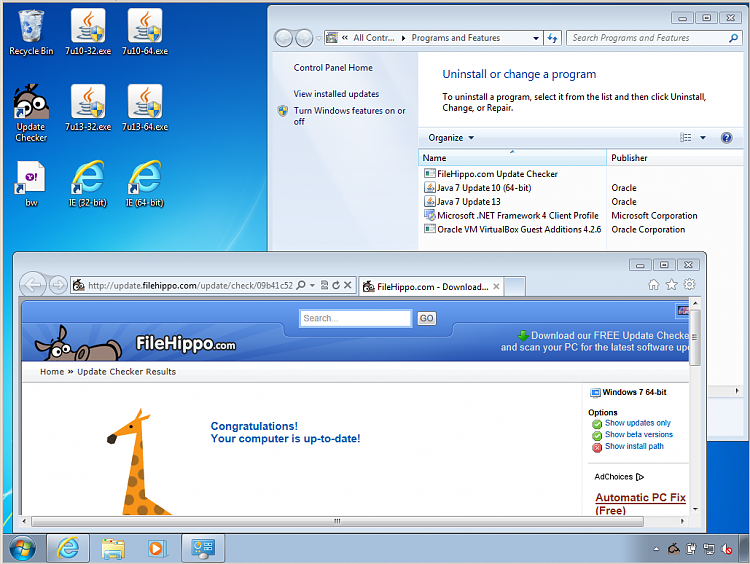 Secunia's PSI tool is flaky in a number of ways, but it seems to handle both the 32bit or the 64bit java program. The installer allows you to make these choices - then it ignores your choice. And you can get it into a state where it thinks Java is up to date when it is not... just install an older version after the PSI tool has scanned things.
Maybe other forum members know of better updater tools.