thanks dude , but i hav lil problem .
the controls are appering lyk matere adience...... , instead of rating (pg13 , R....)
~SEE ATTACHMENT~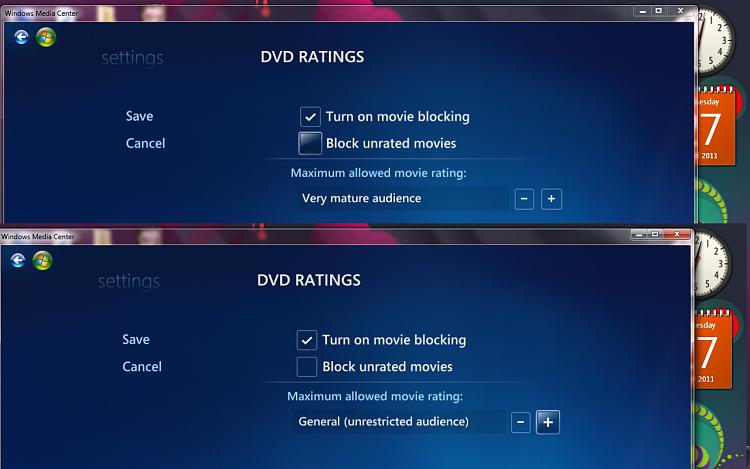 i want the rating system as PG13
also i tried to lock my movies with rating system i have (mature audience) but movies dint locked.y so ?


all my movies r in MCaa rating format.
thanks again in advance