i typed this command in command prompt, but this did not work.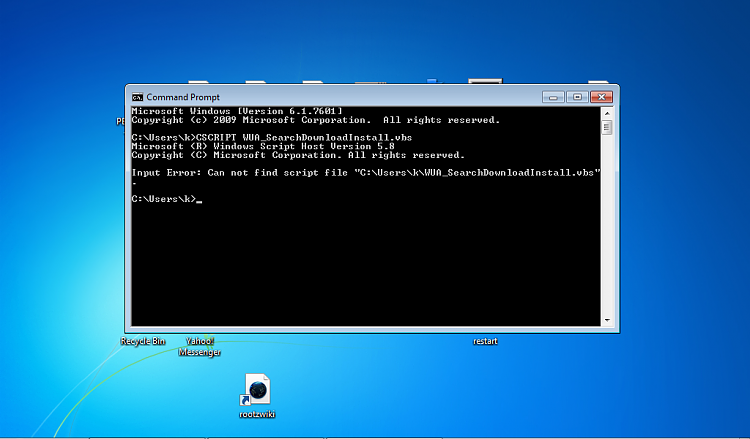 and
i clicked this file name in doc. lib.,
"searching for update..." showed up in command prompt.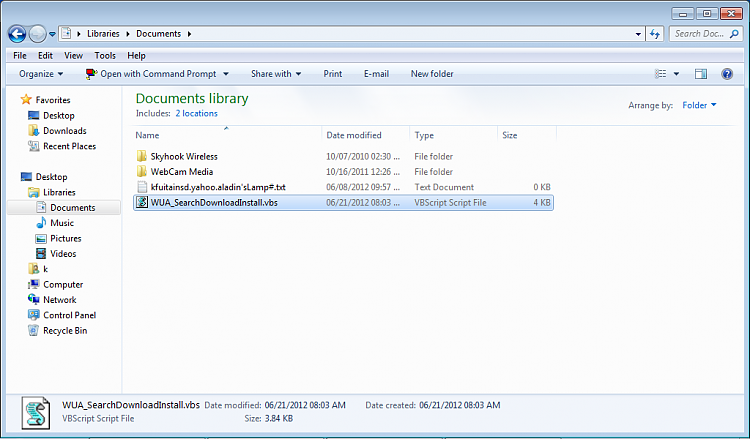 Here is a useful script to download and install Windows updates just from the command line:
Searching, Downloading, and Installing Updates (Windows)
Copy script to notepad and save it to
WUA_SearchDownloadInstall.vbs.
Open a command prompt and type
CSCRIPT WUA_SearchDownloadInstall.vbs
(dont' forget the CSCript command).