Hi all, I have a dual boot laptop with 2 partitions. First one is another OS, whilst the second one is Windows 7 x64. I don't really use the other OS and would like to get all the space back and move the OS over to that one (as I believe it's more towards the outside edge of the disc - but feel free to correct me on that). I would also like just the one partition.
Anyway, the partitions are set up as follows.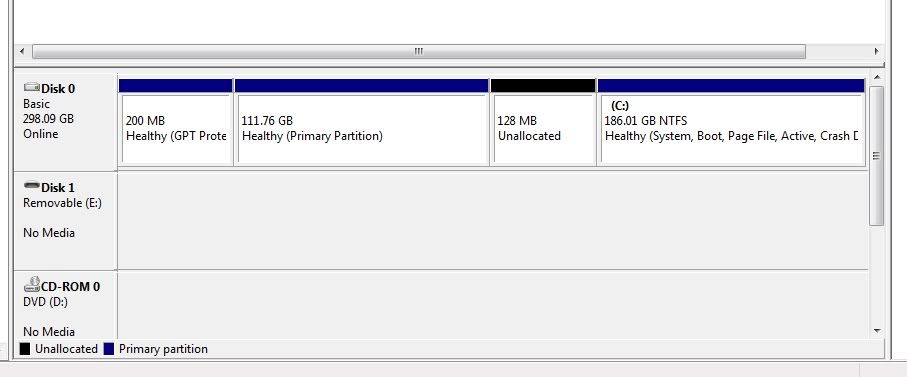 I thought I'd be able to do a Windows 7 backup of the Windows partition, erase all partitions, make one large one and then restore to that (or at the very least have the Windows partition as the first one, so I could erase the second and resize the first). However, once the restore was done, all partitions were back the way they were beforehand.
I'd rather not have to do a clean install as I have many settings and custom things that would take forever to put back in but it's there as a last resort.
So how can I go about this?
TIA.