When I create a manual restore point it says it was created successfully. But if I close restore window, reopen, it says Current Usage: 0 bytes(no restore points)and CCleaner system restore tab is also empty. How can we troubleshoot this now?
And everytime I try to create a Restore I get 2 errors in Event Viewer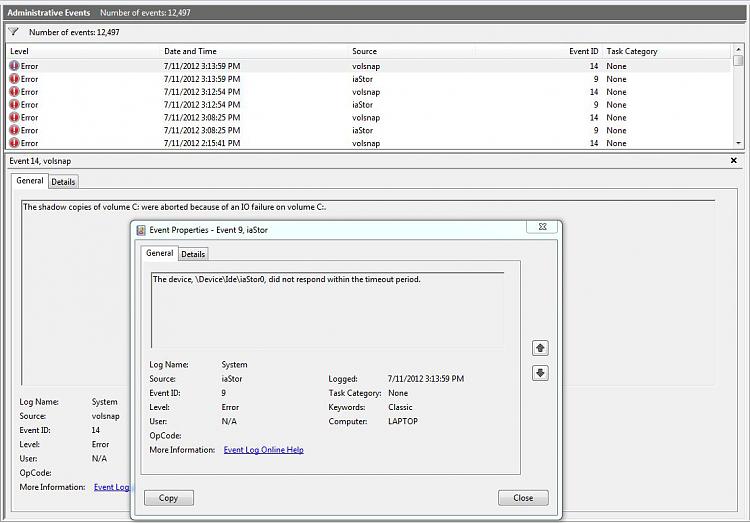 I already clicked turn Off/On System Protection, but it didn't fix it.
Also tried this for info.