I bought a Seagate 2Tb internal 3.5 inch drive intending to install it in my desktop as a secondary drive. The desktop currently has two 500Gb disks in a Raid 0 (striped) array. One SATA port is free and I connected the new disk to this. The system did not recognise the disk so I put it in a caddy to check it. The disk was recognised over the Caddy's USB connection and I took the opportunity to format it NTFS.
I put the newly formatted (and empty) disk back into the desktop for a second attempt.
Results as follows.
Disk Management does not show the new disk: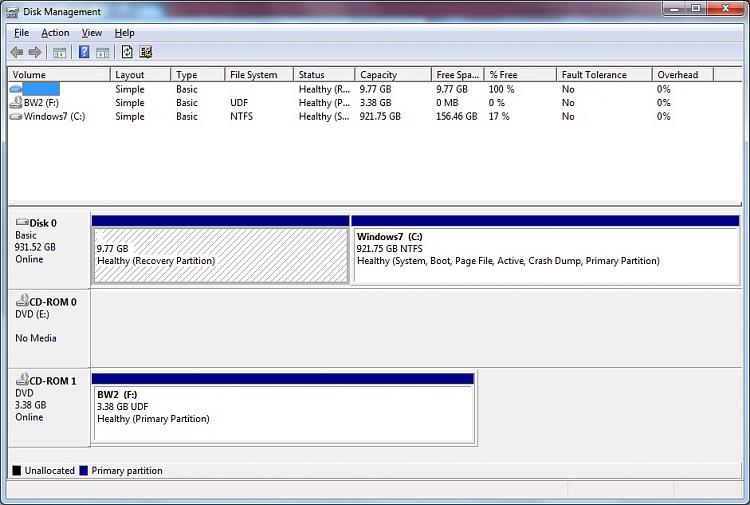 But Device Manager shows the new disk as ST2000M001-1CH164: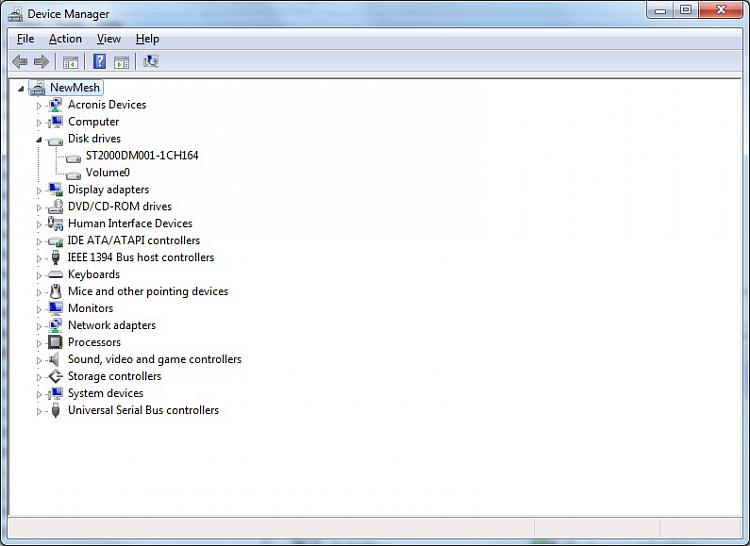 The ST2000M001-1CH164 entry disappears and reappears when I detach and reattach the SATA cable, proving the disk is powering up and the SATA connection is OK.
Although ST2000M001-1CH164 shows up in Device Manager all is not well. First, here is the detail for the (working) C drive: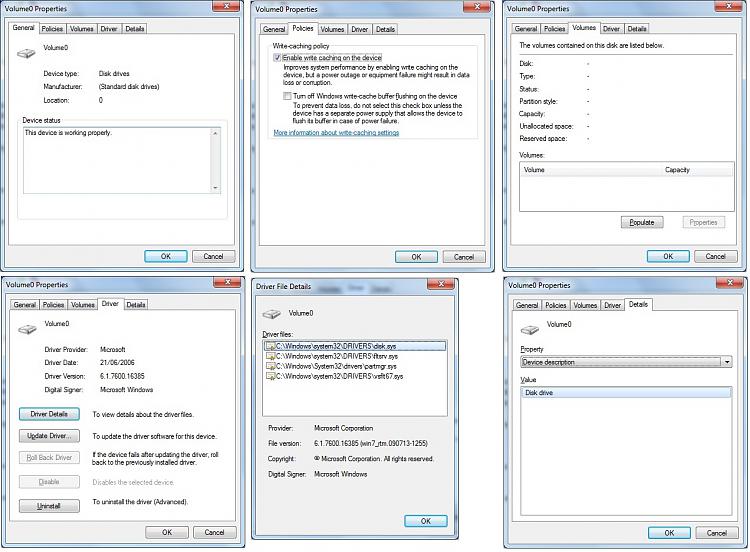 And here are the details for the new drive: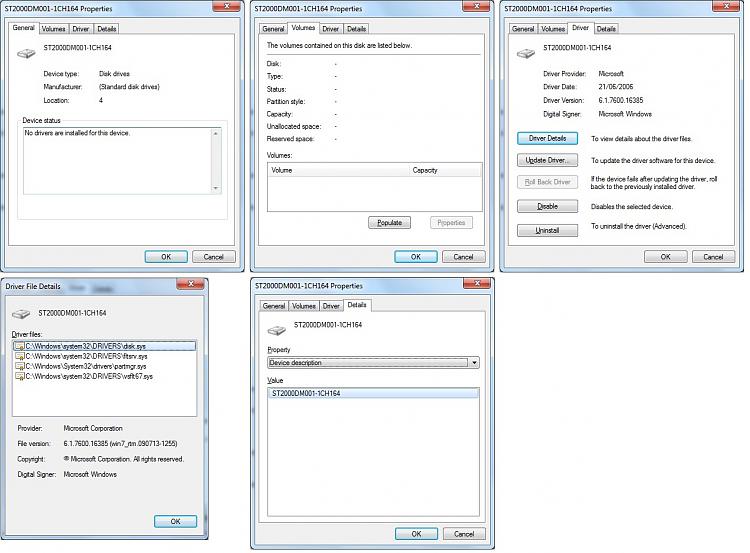 - Notice one panel says no drivers are installed, another says the disk has the same drivers as the working disk. I tried clicking Update Drivers but it comes back and says they are already up to date. I tried Disable/Enable but that didnít do anything.
I tried Seagateís Seatools utility but couldnít get anything meaningful from it: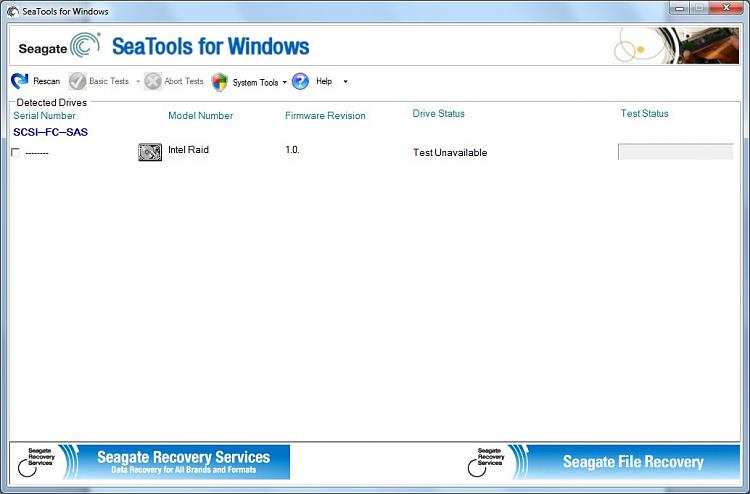 I tried the BIOS next. The new disc shows under the Boot tab:
Hard Disk Drives
1st Drive [RAID: Intel Volume 0]
2nd Drive [RAID: ST2000DM001-1]
I donít like the way it has ĎRAIDí against the new disk, but when I cntl-i to show the RAID settings the new disk correctly shows as non-RAID: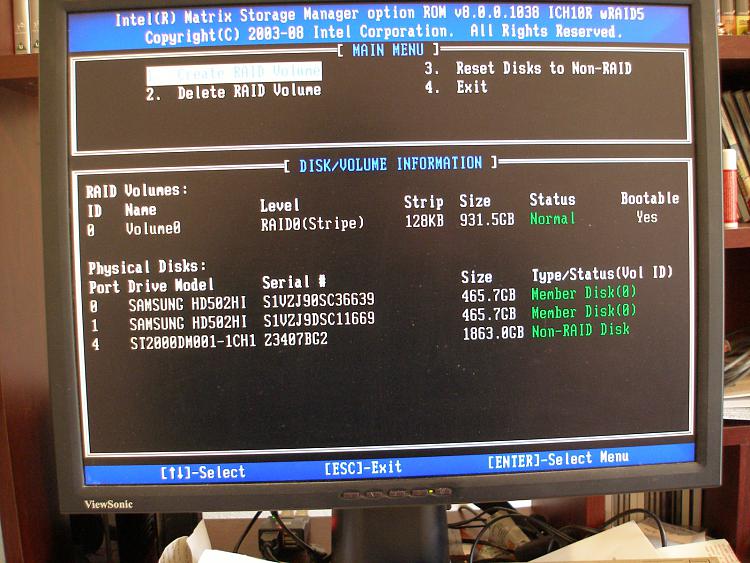 Any advice where to go from here? If I canít get the disk working internally Iíll run it from a caddy under USB but thatís not really what I want!