With MBR, don't you have more risk of a virus getting in the MBR section and sitting there forever compared to GPT? ......

.......That's when I learned of the GPT and thought that may be a safer option to use for external hard drive since I don't need to boot from it. I don't believe you have an MBR to worry about getting infected sitting there with GPT.
Ah............! Your conceptions are baseless.
Even non-bootable GPT drives - internal or external - will have a Protective MBR at sector 0. And if this protective MBR gets corrupted
by any means
, you will lose access to your GPT drive and Windows will ask you to initialise and format it .:)
Here goes my 750GB Seagate GPT External drive with two partitions each holding some 3.5 GB of data.I zeroed this sector 0 - that is corrupted it. Access lost.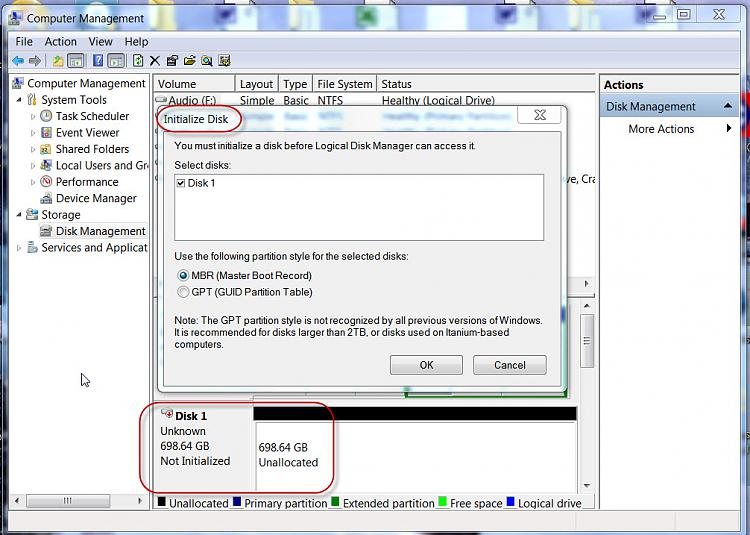 Windows Disk Management is asking me to initialise it. Should I?
Nope, I won't, for I have a copy of sector 0, PMBR0.bin backed up and I will simply restore Sector 0 with it.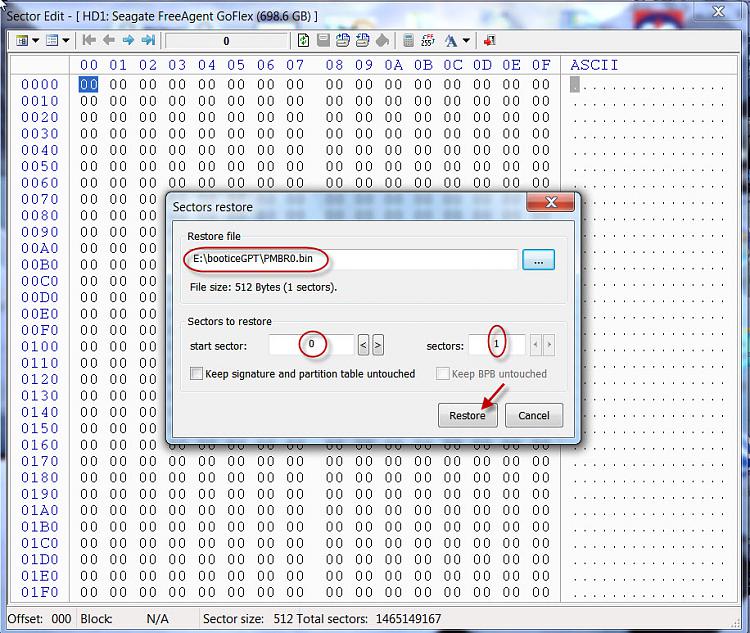 Hoila .... I am back in business.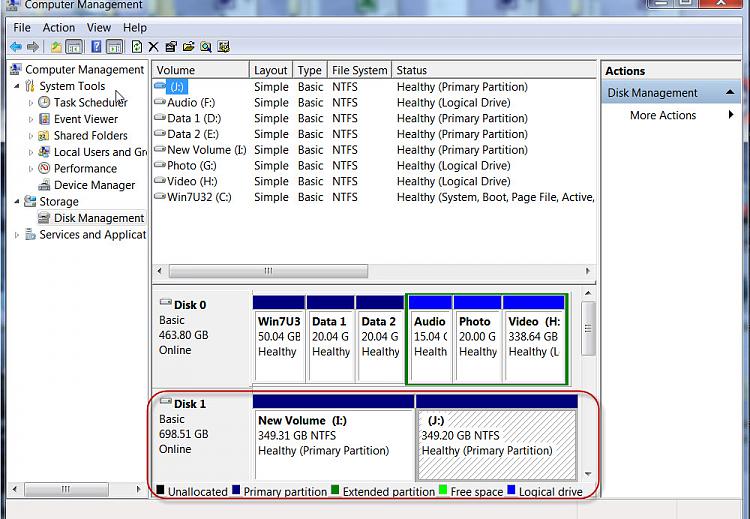 The restored Protective MBR at sector 0: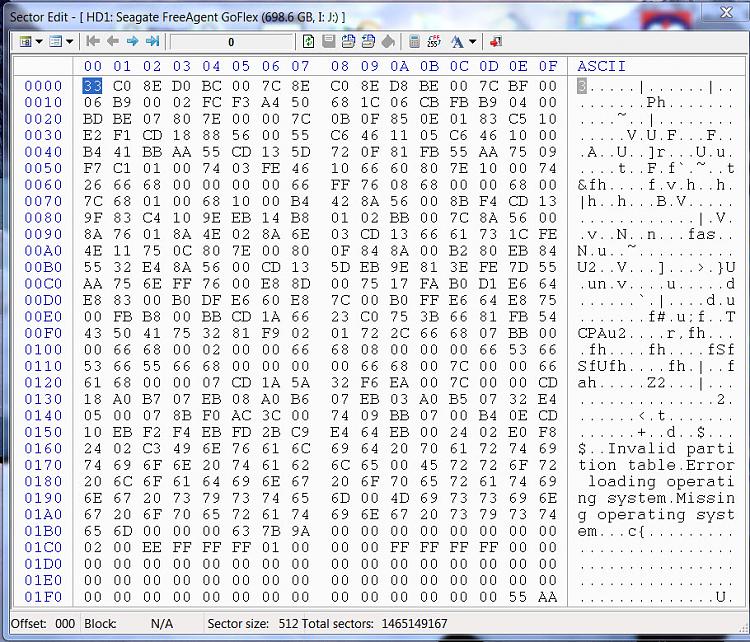 The moral of the story is, if you have diligently backed up the GPT structure data of your drive and if your drive is afflicted with corrupted structure (partition related) you should be able to restore the drive easily. Even if not - meaning that it may not exclusively be a partition related problem - restoring the GPT structure can greatly ease any data recovery attempt.
In the case of MBR disks, one will need to backup only sector 0, the MBR sector. That also contains the partition table. Restoring Sector 0 will instantly resolve the issue of " My drive has suddenly turned RAW" in most cases.
In the case of GPT drives, if one has four partitions as seen by bootice, save Sector 0 ( the protective MBR), sector 1 ( the GPT Header) sector 2 ( GPT partition table of first four partitions), sector n( the last sector of the drive where the backup of GPT Header resides) and sector n-32 ( where the backup of sector 2, the first four partition table resides)