One more quick question lads. I took a look at the H80i earlier today (I'll be fitting it and the new CPU tomorrow) and it recommends having the fans draw air in over the rad which makes sense, but as my front fans are pulling air in over my hard drives won't that just leave warm air collecting inside the case?
My current airflow is this: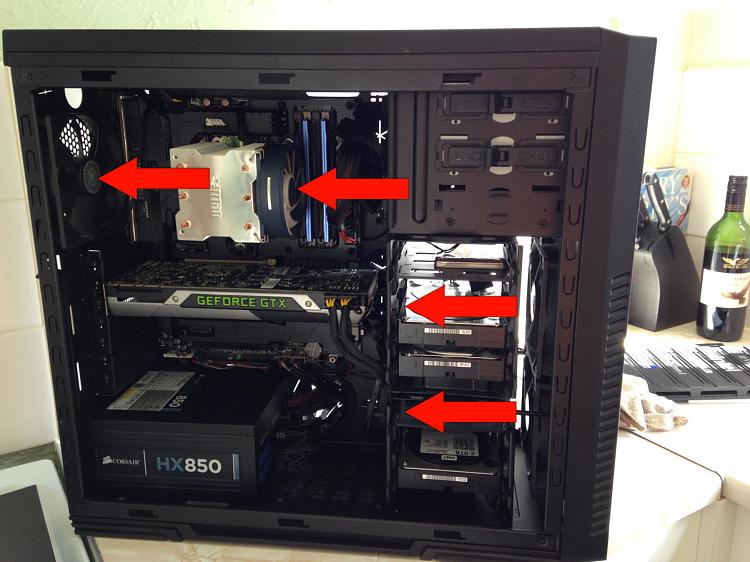 Using Corsair's recommendation my airflow will then be: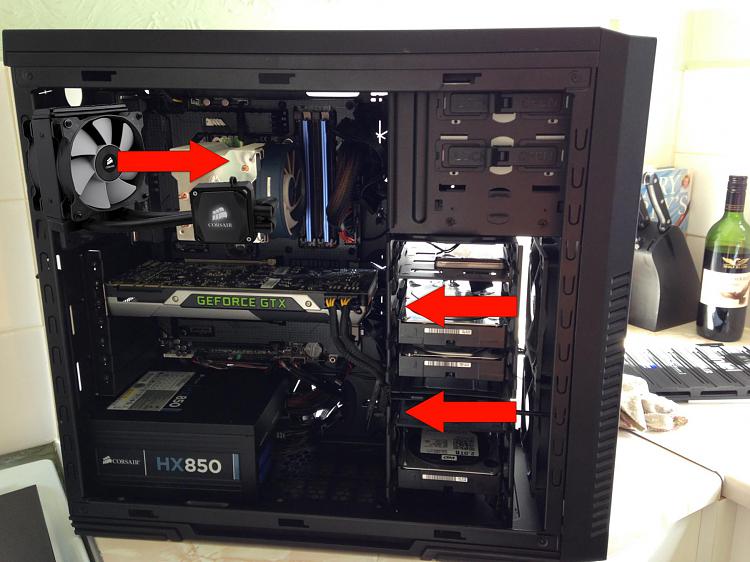 Would you go with their recommendation or have the fans pushing out of the case?