Hi, nickunbc! Welcome to the Seven Forums! :)
Open Resource Monitor. You can do so either by clicking the Resource Monitor button in the Performance tab of the task manager or typing resmon in the Start search box.
What does it display in regard to "Hard Faults?"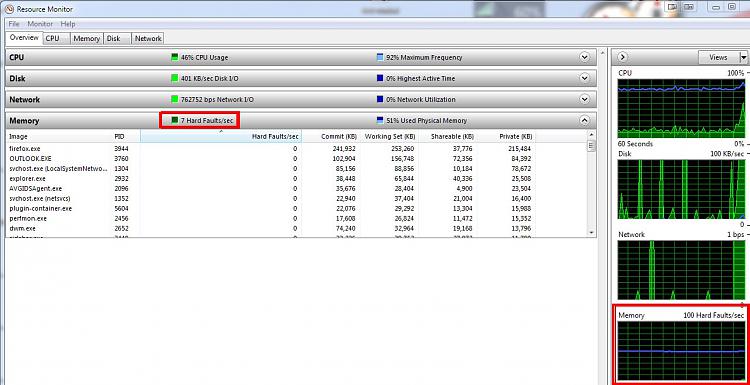 If your HD is not getting thrashed you probably have nothing to worry about.
(note: my hard faults are a bit high right now - they are usually at zero - because AVG and Windows are reindexing files since I just installed Office 2010)