ROFLMFAO I solved the problem and it was so simple... Yet, VERY unusual.
I was looking at the playback settings with some music playing see screenshot: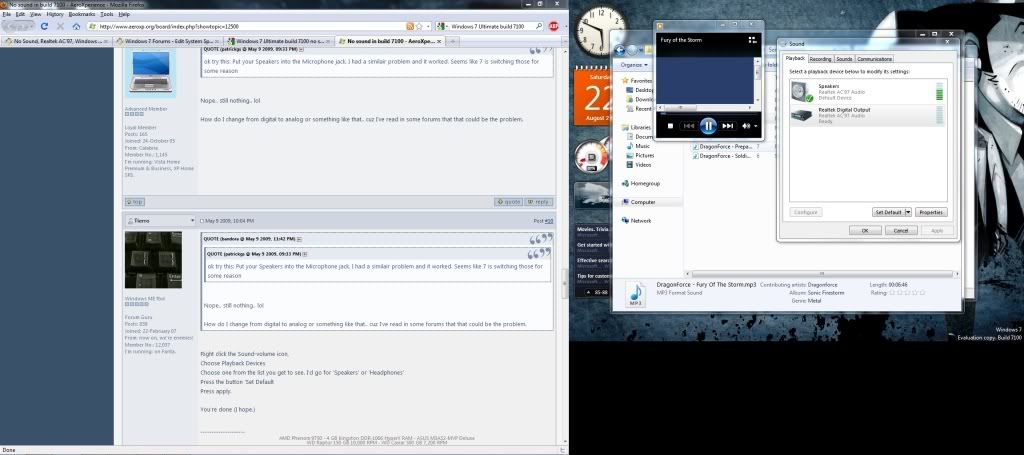 And i noticed that the computer was reading that sound was actually playing because the green bar was moving.
So i thought maybe it was my speakers, so i unplugged my speakers and plugged in headphones. Nothing, so i thought just for ****s i would plug my headphoens into the different slots, first one, nothing, then i plugged them into the MICROPHONE slot and BAM max volume Dragonforce Fury of the Storm straight into my brain, it was both painful and wonderful, and i laughed out loud for a good long while.
Well, problem solved, plugged speakers into the microphone spot and TA-DA! Sound!
Now i'm off to play some Champions Online till my eyes bleed.