For whatever reason the Pop-up that appears when pressing the Volume-up button on my keyboard has changed. Previously, it was a cool-looking blue bar with a nice picture of a speaker icon. It really made adjusting the volume a big show. I'm not sure what caused this, but now it has changed to this!-
I was really shocked by what I was seeing! Okay, I'm a little bit nit-picky, a wild example being the fact that I have changed almost everything about my computer to something I can accept, but really, I have problems with it!
Just take a good look at it, is that the Windows XP speaker icon!? Does the word "Volume" really need to have a presence there? And let's just add a gray border to top it all off.

Again, nit-picky, but I just want it gone! I checked all the services running on my computer but nothing said "│Ugly Volume Pop-up │ Publisher: toy's R us │" Eventually I went and looked for a better third-party software and came up with this cool thing:
Great program! you can get it here!:
Matthew Malensek
's website
But now, However, They BOTH show up at the same time!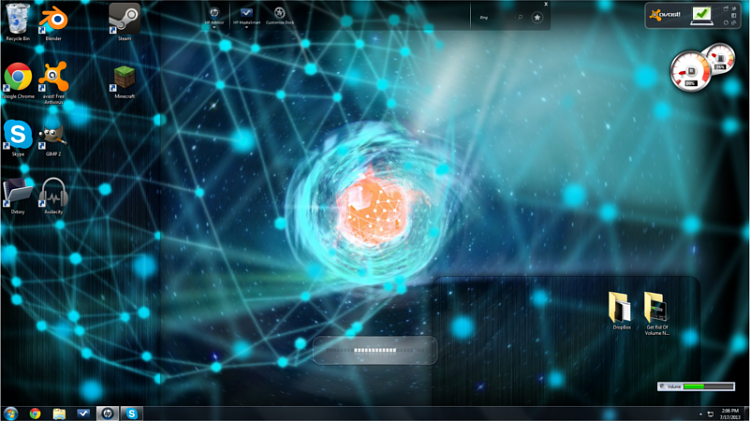 Straight to the point, How do I get rid of the thing!?
.
.
.
Gee... Thanks for actually reading this whole thing XD