Hi,
Please Help!
I am having trouble installing the microsoft update extension for windows update, listed in step 7.
Here is an image of my settings in windows updates
When I click on the "Find out more" link to get updates for other microsoft products and change the setting from - "You receive updates: For Microsoft Windows only" to "You receive updates: For Windows and other products from Microsoft Update" I get nowhere.
See below:
I click on the Link Find Out More
I am taken to this website:
http://go.microsoft.com/fwlink/?LinkId=70156
this redirects me to this website
http://update.microsoft.com/microsoftupdate/v6/vistadefault.aspx?ln=en-us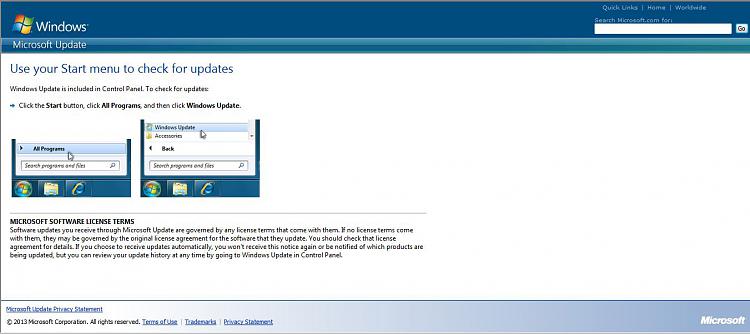 I do not get the option to install the microsoft update extension as listed in step 7.
Your help will be appreciated.