Well I'm sorry to say that I don't have Chrome installed but I do have
SRWareIron
portable version installed.
So using that Chromium browser I tried changing icons and got the same problem. The old icon still shows up in the taskbar when it's run.
The solution was to not only change the icons in the .exe files using Resource Hacker
but also to modify chrome.dll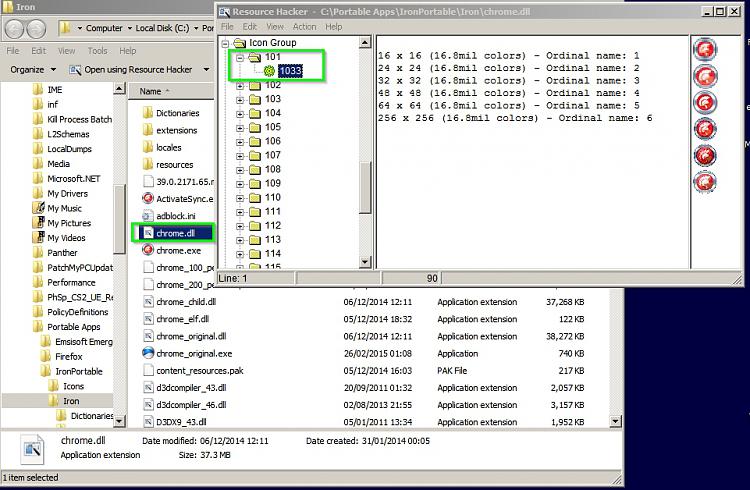 Hopefully that should give you a clue as to where to start looking.