Exactly as Bill told here above. Here a bit more information.
CD (change directory) can be used to change the current, active folder (directory as it was called long time ago

) of either the current drive or another drive. If you use CD command to change active folder in another drive than where you currently are, the change can be seen next time you change the active drive.
Some examples here in the screenshot: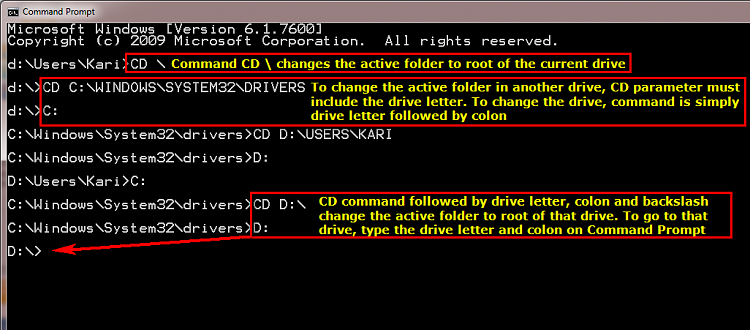 (Click to enlarge)
Kari