Hi,
Autoruns will not read rdpclip and report that it's missing. That's because of the way it parses the data. I don't know what version of Autoruns you're using but try the latest version if you're using an old one. You should leave the entry in Autoruns alone.
As far as Explorer goes I see a crash or "not responding" issue on my machine from time to time. The first instance was down to the presence of a corrupt media file. The other crashes have been down to shell extensions - either buggy or outdated.
It's possible to configure your machine to write a dump file for each Explorer crash and then inspect it for clues or else upload it here. Post a reply if you're interested and need to know how.
Just an afterthought - try a one time safe mode boot if you haven't already. Just boot into safe mode then reboot as normal.
Check your registry here:
HKEY_LOCAL_MACHINE\SYSTEM\CurrentControlSet\Control\Terminal Server\Wds\rdpwd
Look for the following and if you see the same rdpclip entry then it's fine.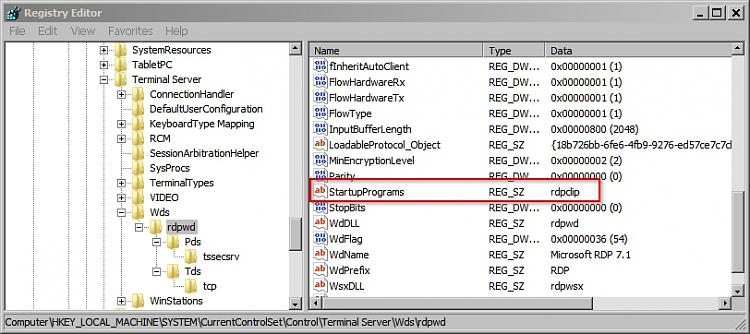 Screenshot from Autoruns (my machine)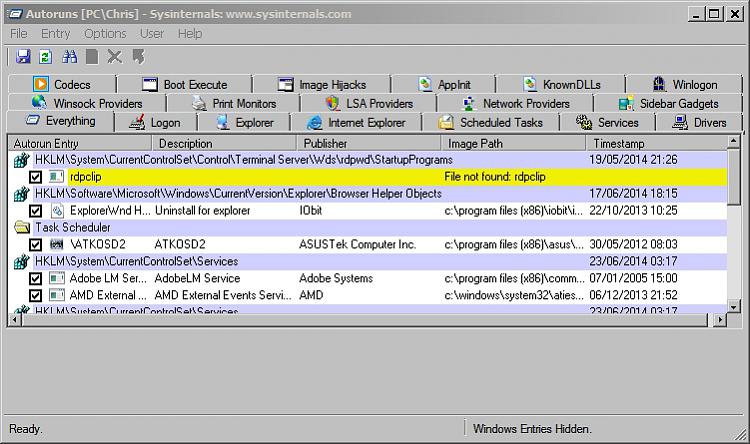 It's nothing to worry about unless you want to use remote desktop and it's not working!