Well just so y'all don't think I'm tripping again here's a shot with the text gone.
What I'm finding out is I can open anything I want and do all the work I want as long as I don't want to close anything, "because it ain't happening".
One thing though: IE8 will open but not enlarge; and I can see the images changing inside the IE window but I can't do anything with it.
@Smarty: explain plug n play to me because I'm clueless....

..I've now tried both monitors seperatly to no avail!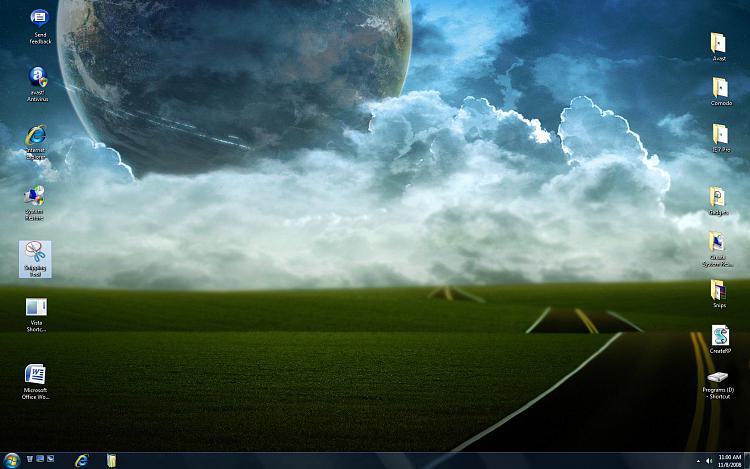 Later

Ted