I have a little more info if it helps. I downloaded and ran HD tune on all of my drives (I have 3 identical HDD's, all 250Mb).
Here are the screenshots:
This is the drive I was trying to move the file to.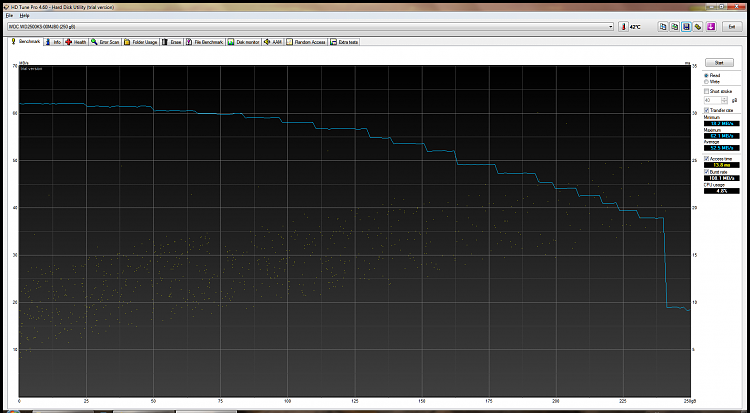 This is my backup drive. I had problems with trying to backup my computer to this drive a week or so back. I left backup running all night and it still didn't complete.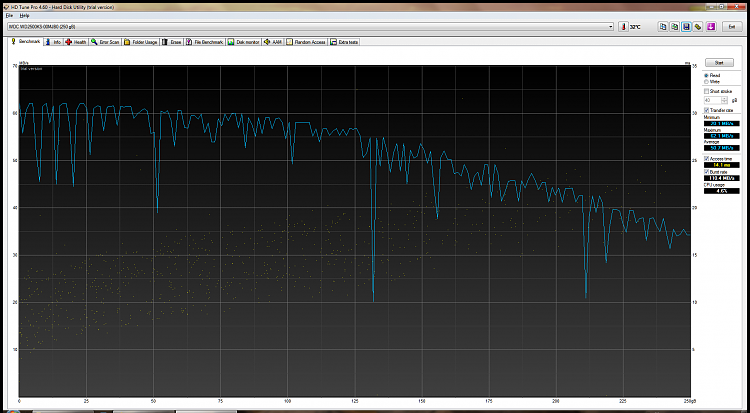 This is my C: drive.
As you can see, my C: drive has the normal HD tune signature of a squiggly line, whereas the other two drives The ones I have had problems with are showing a different, almost straight line.
So it looks like I could have two dodgy drives