Just had a disaster with Mini Tool partition wizard bug. Wrecked a partition.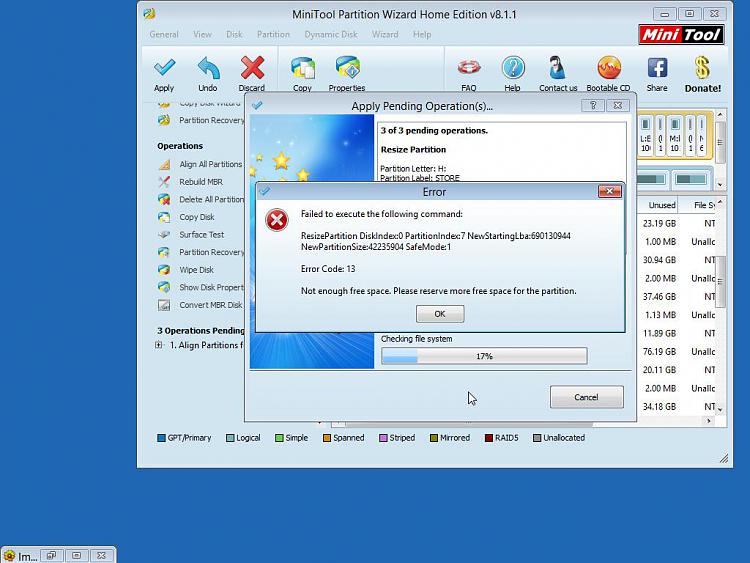 That is wrong, plenty of free space ( it was trying to align the partition ) Another message popped saying it was a PW bug. Couldn't take a screenie of that as not able to select until okaying the bug message.
Checkdisk made a lot of corrections, but almost nothing left apart from the program files folder.
1) To see if Mini tool could redeem itself, I ran MT Data Recovery . ( Not free )
MiniTool Power Data Recovery - Personal License
It did a great job, finding several possible volumes, highlighting the most likely. Recovered just about everything with folder structure, and all working.
2) For comparison, I ran Recuva ( free).
Recuva - Undelete, Unerase, File and Disk Recovery - Free Download
Sadly, even with deep scan it only found a few useless bits on the least likely volume. Not finding the others at all.
3) Then I tried Puran (free ).
Data Recovery - Recovery files from damaged media
Hadn't used it before. It found the same volumes as MT data recovery had, suggested the same most likely, and revealed the same files.
It was also able to recover with folder structure in full working order.
I did have to fiddle about a little at this point.
The default resulted in recovered files that were broken. Selecting the second option ( as in screenie ) worked perfectly.
Fantastic result for Puran