OK I have now been able to find a way to play and this how I did it.
1. To install the game you have to do it with XP compatibility mode.
Note: you will have some issues at the end of the installation, just ignore and finalize the install.
2. Go to the disc and open and go to this file and install.
2. Now go to the disc and select this file and install it.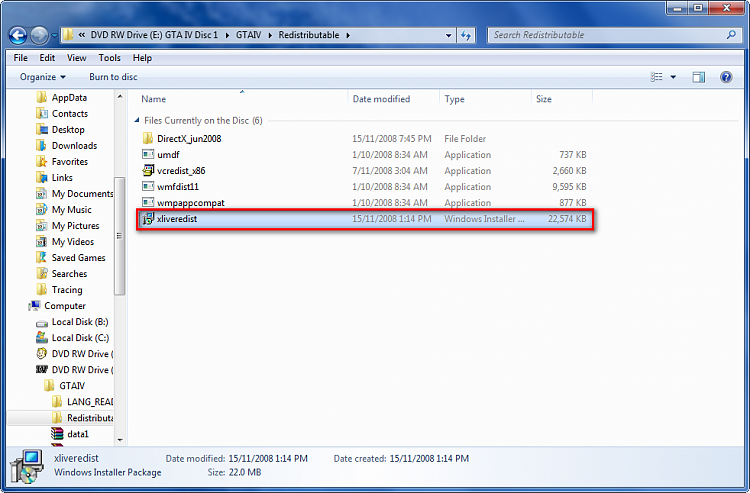 3. Download the Games for Windows Live Update
http://go.microsoft.com/fwlink/?LinkId=98609
If you try to run the game before you install the update you should be prompted to install it before you are able to play.
4. Once you have installed the update you then have to turn off any compatibility modes that you may have on as I found out, with XP mode I was told that I needed service Pack 3 and in Vista Mode I was told I needed service pack 1 so I unchecked it and ran as Administrator anyway.
5. Start the game enter your live ID and your game key and then you should be able to play.