So far is good. Now the MBR is updated with partition info. A single NTFS partition starting at
LBA63
and it consist of
3907024002
sectors or
1907726
MB in size. Now please follow the below steps.
1.
Download latest version of
"TestDisk"
from
http://www.cgsecurity.org/testdisk-7.0-WIP.win.zip
2.
Run "TestDisk" and choose
"Create"
to create a new log file.
3.
On the second screen, choose your "External Disk" (confirm by size and model number ).
4.
Choose
"Intel"
as the partition type.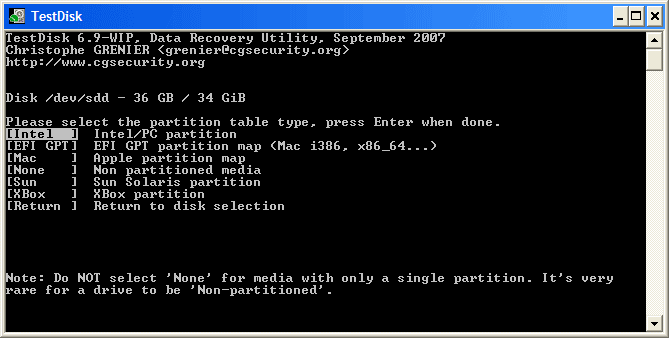 5.
Select
"[Advanced] Filesystem Utils"
.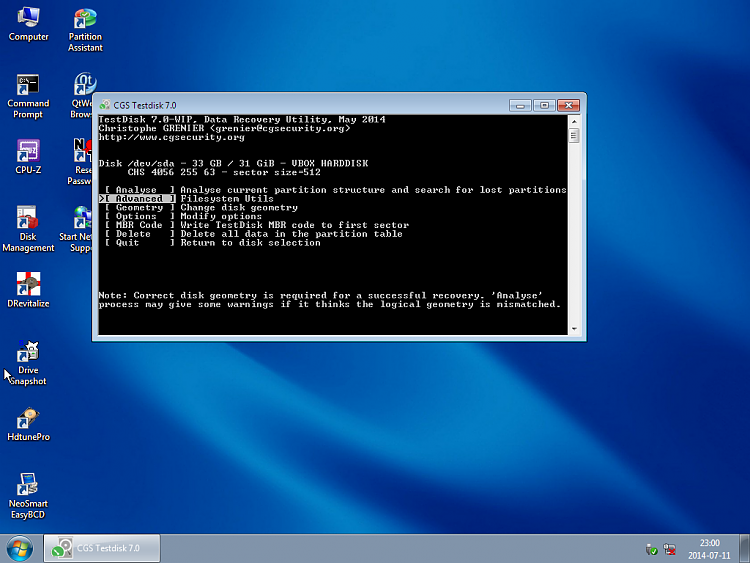 6.
A single NTFS partition will be displayed. Make sure
Boot
is selected at the bottom and press
Enter
.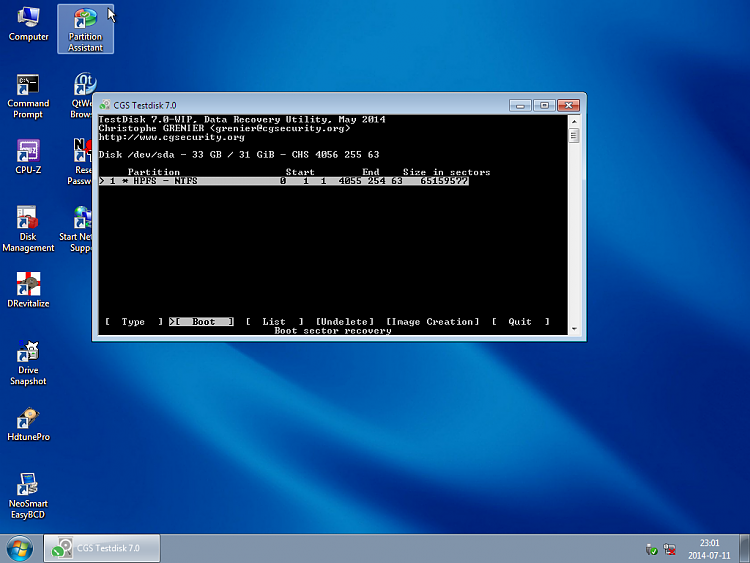 7.
On the next window, select
"Rebuild BS"
.
8.
Now "TestDisk" will search for MFT and after sometime it will (hopefully) display a screen similar to the below one.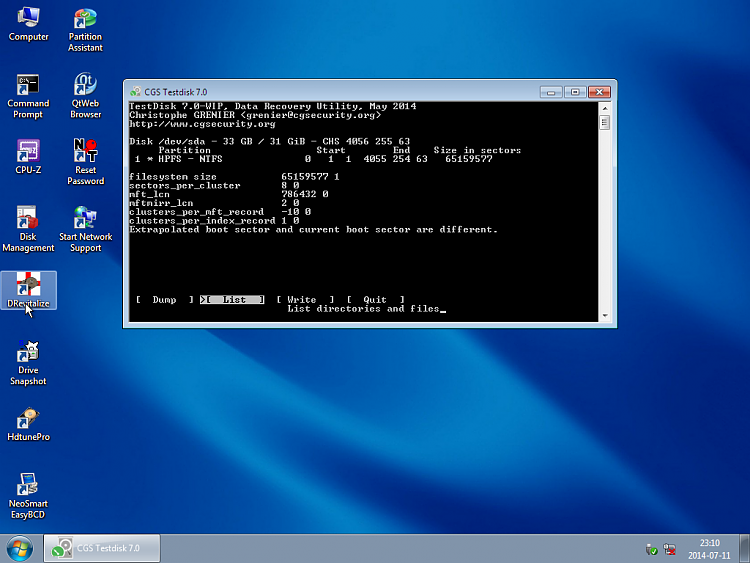 Now take a screenshot of that window (to post with next reply ).
9.
Then use "Tab" key to select
"Write"
and press Enter. Confirm
"Y"
to the confirmation dialogue.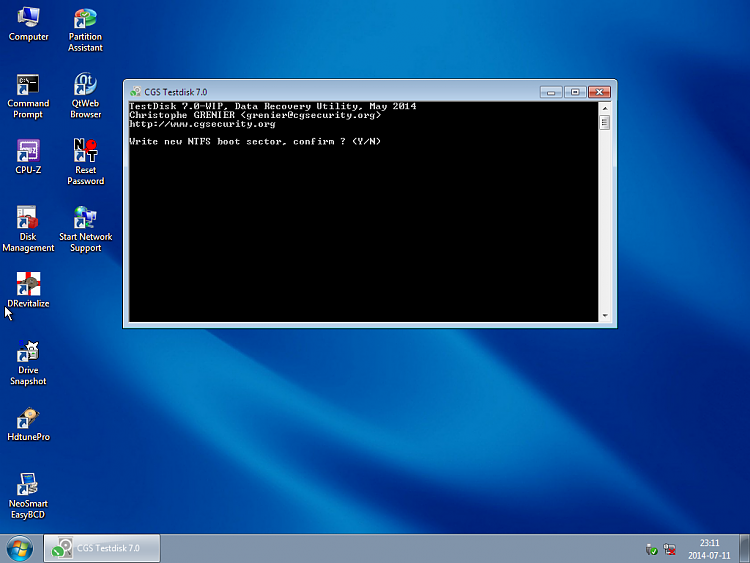 10.
You should see a window similar to the below one with both "Boot sector" and "Backup Boot sector" status are displayed as OK.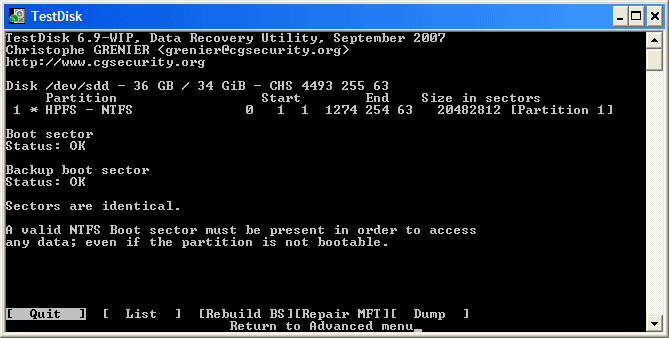 11.
Now close "TestDisk" and open "BOOTICE". Navigate to "LBA 63" and press "Backup to file" button. This will allow you to save LBA63 as "bin" file. Zip this file and attach with next reply along with the "TestDisk" screenshot.
Make sure not to power down or reboot the system and not to try opening or running CHKDSK against the disk until i confirm.