That's about all.
I hope you can access all the files/folders you want and those are ok.
What I say here now is optional but recommended.
1.
Backup all your wanted data into another drive.
2. Download Windows Executable (works without installation) version of HDD Lowlevel format tool from
HDDGURU: HDD LLF Low Level Format Tool
3.Also download the HP USB Disk Storage Format Tool 2.2.3 from
Download HP USB Disk Storage Format Tool 2.2.3 Free - Windows-based Format Utility for HP Drive Key or DiskOnKey USB Device - Softpedia
This is again a Windows executable requiring no installation.
4. Reboot and plug-in only this external drive which you want to sanitise. ( Remove all other external drives/pendrives so that you don't make a mistake of selecting a wrong drive)
5. Run the lowlevel format Tool and do the lowlevel format. This will write zeroes on all sectors and initialise the drive to the factory condition. You will see the progress bar and wait till it completes. Close the tool when done.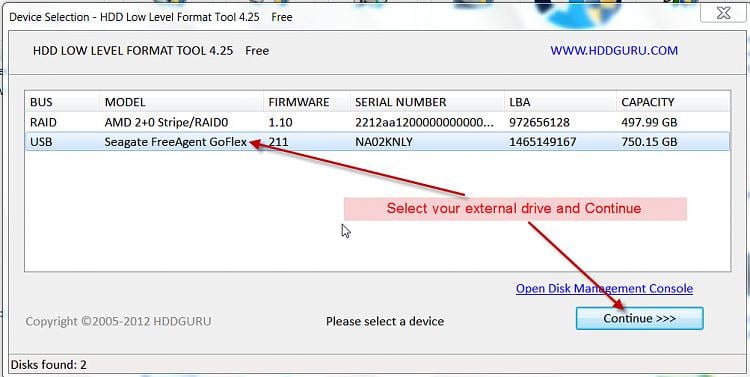 6. Now do a regular format with the HP Tool. Right click on the executable and
Run as administrator
. When format is complete , close the tool
Now your drive is as clean and new as fresh from the factory.
You may transfer all your data back to it.
( Do ensure that your computer and other drives attached to it are virus-free)
If your problems are resolved mark this thread as solved.
What we have done thus far:
1. Check for any suspicious and other files/ folders and delete them keeping only the wanted folders/files using WinRAR (which can show even superhidden files)
2. Unhide the rest of the files/folders which the virus had hidden
3. Sanitise the drive leaving nothing to chance.