Let start over.
Here you go try this download and extract the zip folder to your desktop, put both 1 CWB theme folder and 1 CWB.theme file in C:\Windows\Resources\Themes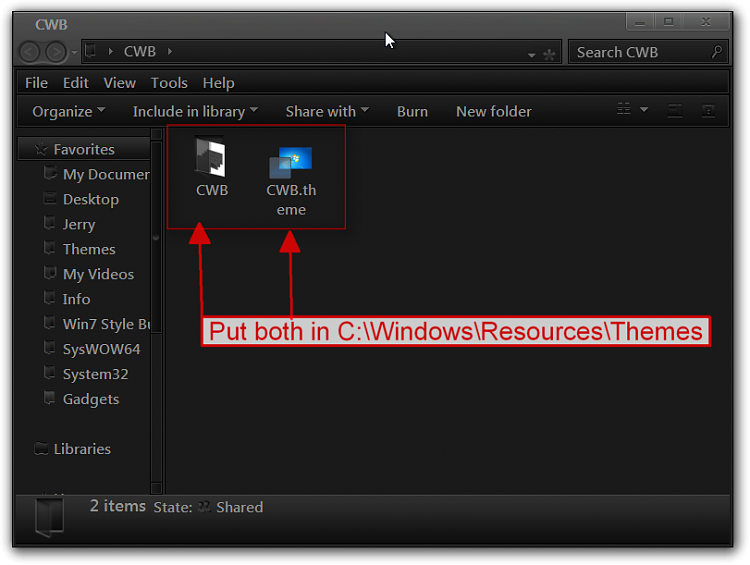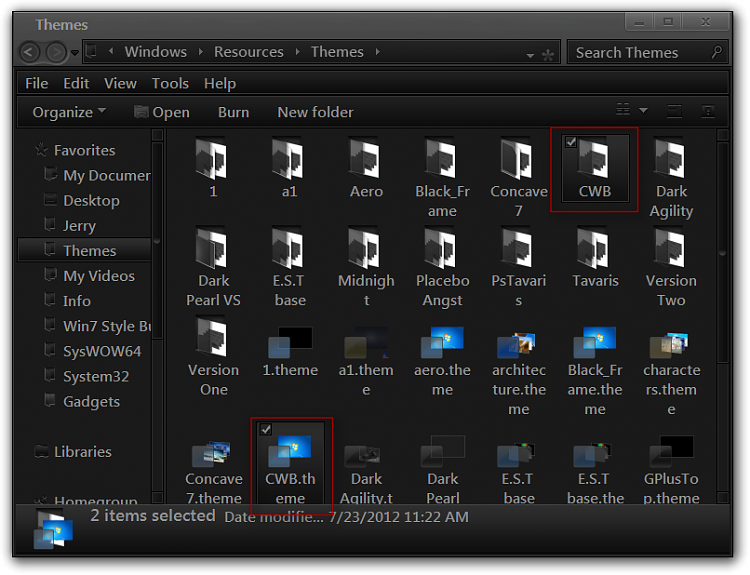 If you have
UxStyle Core
running
Do Not Patch with Universal theme patcher
Do not use both at the same time.
When using the theme and it looks like it changed to Classic theme then UxStyle Core has stop running you need to go to services and restart it here is how.
Click on the Start Button
type in
Services
In the search box and then click on
Services
Scroll down until you see
unsigned themes
select it in click on the
Stop
text and let it stop after that click on
Start
text and see if that works. Your screen may blink when you do this.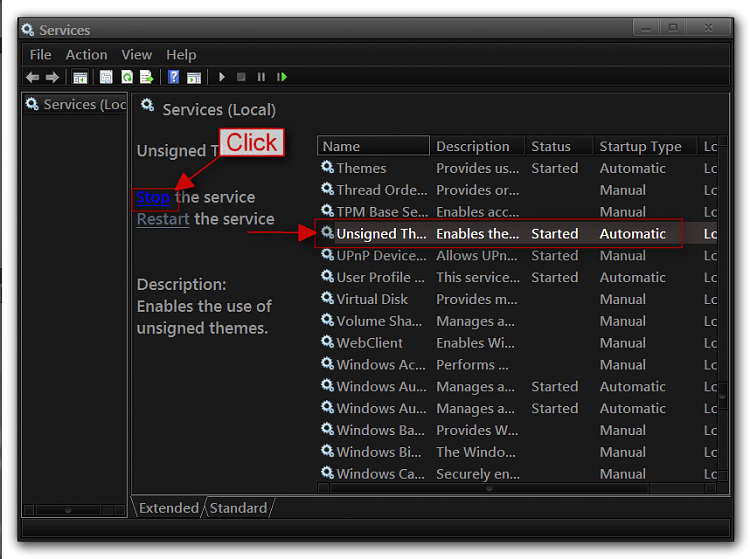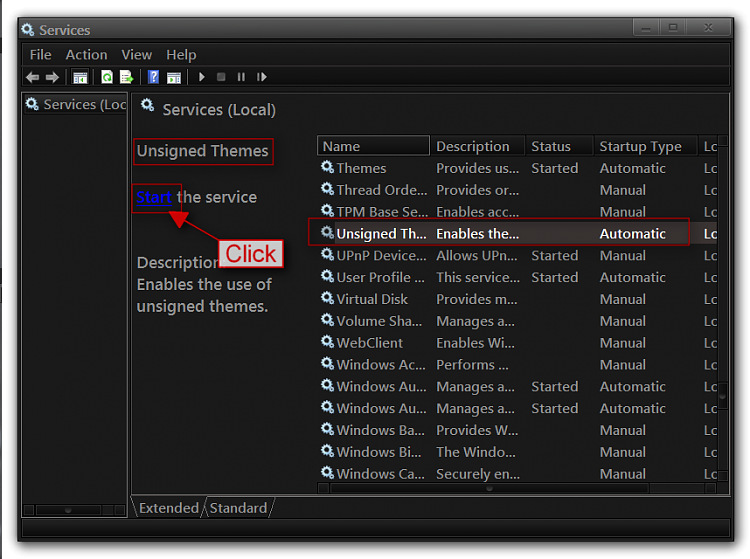 Jerry